Reading Time:
5
minutes


Did you ever browse an e-commerce store, place items in the shopping cart, yet did not go through with buying them?
And did you notice that you see that store's ads on Facebook afterward?
If yes, then chances are, you have been on the receiving end of retargeted advertising.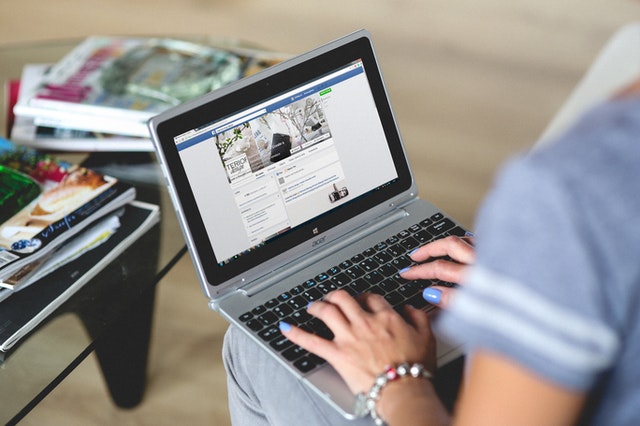 What is Facebook Retargeting and Why it Matters
Facebook retargeting allows businesses to reach users who showed interest in their products.
Using the previous example, your "interest" is evident when you add your cart items. Although, for some reason, you did not push through with it.
Thus, the online store owner decided to target you with Facebook Retargeting ads. This is not meant to creep you out, but more likely to remind you of your unfinished transaction with them.
If you run an online business, you must add Facebook retargeting to your strategy. Here's why:
That's why at Voy Media Advertising Agency NYC, we always tell our clients to develop a robust retargeting strategy. Doing so will allow them to reach the right people with the right message at the right time.
If you are curious about how you can take advantage of Facebook Retargeting for your e-commerce business, check out our tips below:
Shopping Funnel Retargeting
Shopping Funnel Retargeting is one of the most powerful Facebook retargeting strategies that you can use.
This allows you to segment your audiences on the funnel stage. Meaning, your Facebook Retargeting campaign is divided to target a particular group of your target market.
This can be people who read your store blog, people who visited your online store but did not buy anything, and people who abandoned their carts.
Each group needs a different Facebook ad. Nonetheless, the goal here is to push them further down the sales funnel.
Lookalike Audiences Tactics
Many e-commerce business owners will use purchase-related variables to lookalike audiences. But another option would be to base your lookalike audience on your existing and repeat customers.
After all, a lookalike audience is a group of people who are likely to buy from you since they resemble your existing customers. Doing so allows you to expand your market reach and connect with your customers.
And your ads will not be limited to people who liked your Facebook page and who bought from you.
You can also incorporate various data points to build new audiences that are valuable for your site. That way, you can avoid possible burn-out with similar audiences over and over.
Cross-Sell and Upsell
Upselling and cross-selling is a great tactic to use when it comes to retarget customers who have previously bought from your store.
Now, the trick here is to retarget people with products that work together with their original purchase.
Did they buy a pair of jeans? Then, you might want to retarget them with a perfect pair of shoes that complement it.
Did they purchase a new computer? Then why not upsell them with the latest pair of keyboard and mouse?
Use Dynamic Product Ads
Dynamic Product Ads are great for e-commerce store owners. That's because it allows you to show products based on customer behavior.
Say, someone added an item on their cart but end up abandoning it. Dynamic Product Ads lets you showcase those abandoned products and run an ad that targets that particular visitor.
Although setting up a dynamic product ad needs to go through several steps, you can leave it alone and let it do its own thing once it's live.
Copywriting Techniques
You may use a ground-breaking Facebook ad technique, but it will not be effective without a compelling ad copy. Mind you, your product caption and call to action is what can compel a Facebook user to convert.
Offer Promotions and Discounts
Of course, everyone wants to save money. Hence, a great way to leverage Facebook Retargeting ads is to offer promotions and discounts.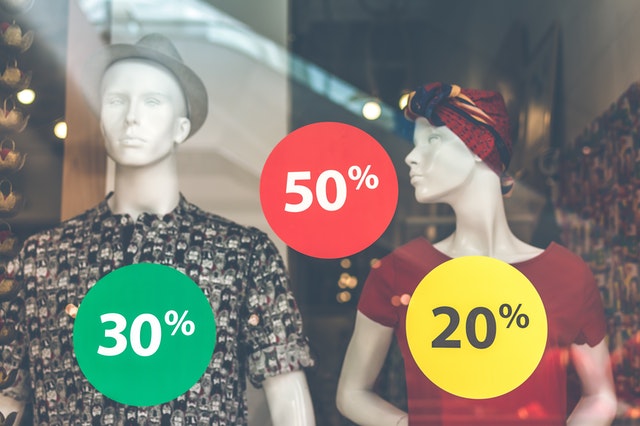 This is ideal if you have a high cart abandonment rate. You can retarget customers who did not push through with their purchase. And then give them a discount like "Free Shipping for every $500 worth of purchase!"
This kind of campaign will remind them that they still have items in their online cart. It will also compel them to take action because… Who doesn't want free shipping, right?
Retargeting Email Custom Audiences
Another effective retargeting strategy that you can use is including your email subscribers.
Email Custom Audience contains a list of your email subscribers. It would help to target these people with ads since they already show interest in your brand.
One of the most significant advantages of using this strategy is that you can always retarget people anytime. This is also a great option if you're doing seasonal retargeting as well.
You can use this strategy not only to encourage first-time buyers but for repeat purchases as well.
The idea here is for customers to buy from you again during the holiday or gift-giving season. And if they purchased from your last holiday, it would be ideal if you can compel them to buy more this year.
Retargeting Users Based on Engagement
Retargeting people based on engagement on your social media profiles is another powerful way to encourage them to buy.
You can retarget audiences dynamically based on these following types of engagement:
Facebook Page
Business Profile on Instagram
Ad Engagement
Video Views
Messages on your Business Profile, Page, and so on.
Monitor, Track, and Adjust if Necessary
Some marketers think that advertising on social media is something that they need to set and forget about later on.
But here's the thing: You'll only succeed with it if you already have clearly defined goals from the get-go. It is also essential that you're keeping track of everything that you're doing.
The Facebook Ad Manager, for instance, will allow you to track your metrics. That way, you can improve your click-through rates and your conversions.
It also allows you to analyze your current sales figures with your ad dates. Did you boost your revenue? If yes, congrats! If not, then adjust when necessary.
Now, if you're running several ad campaigns, you also need to compare and assess which strategies are working and which ones do not.
If things aren't working the way you want it to be, don't be afraid to switch it up. Remember that social media advertising is a skill. It will help if you take the time to learn things for you to make it right.
Conclusion
One of the best ways to capture sales from users interested enough to visit your site but are not ready to purchase is retargeting.
Usually, it takes time and practice to be able to get things right. It is not going to be easy. But with billions of Facebook users, you need to know how to work your way with.
Doing so can help you boost your e-commerce sales.
We hope you found the tips listed above helpful and will guide you in making retargeting ads on Facebook. Best of luck!
About the Author:
Kevin is a founder of Voy Media Advertising Agency NY. He helps businesses maximize the benefits of Facebook Advertising – leading to a dramatic improvement in sales while pushing down costs. Voy Media thoroughly studies each client requirement and comes up with tailor-fit solutions to bring about the best results.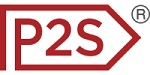 About Price2Spy
Price2Spy is an online service that provides comprehensive and suitable solutions for eCommerce professionals including; retailers, brands/manufacturers and distributors in order to stay profitable in the current competitive market conditions. If you want to learn more about what Price2Spy can do for your business, please get a personalized free demo or start your 30-day free trial.