Reading Time:
5
minutes


It seems that there is no end to new terms or popular buzzwords in eCommerce. One of the newer ones is connective eCommerce. 
Have you heard of it? 
If you haven't, keep reading, because we are about to introduce you to one of the terms that cause many controversies.
What is connective eCommerce?
It sounds like a logical question to open this topic, but it's a major stumbling block. Why? Well, depending on who you ask and what their thoughts are about connective eCommerce, the answer you get will also differ. 
Let's explain this a bit better.
Having an online business is usually connected to 3 main risks or issues, whatever you prefer to call them:
Building your website
Marketing and advertising activities that can request a lot of money and end up unsuccessful
Keeping track and analyzing your inventory storage
Those who have a positive opinion about connective eCommerce would tell you that this is exactly what makes it possible to minimize these risks. In their opinion, connective eCommerce provides much more opportunities for doing this business to people who have little (or no) technical knowledge. It would be enough to pay for some of the numerous templates when building a website or an online shop, and almost all the work will be done by someone else. 
Moreover, connective eCommerce encourages you to rely on different suppliers to manage your inventory. Finally, this approach would recommend stopping wasting money on running ads and focusing on free ways of driving traffic to your website or store. 
We are sure that you're already beginning to see the core of the problem and what the opposing side's opinion might be.
That's correct – they perceive this as a scam because it makes online selling look effortless. 
You know those commercials where it's explained how you could lose weight very quickly and easily, without much effort? Well, this sounds a bit similar – too good to be true.
If you've ever thought about starting your eCommerce business, you've probably tried to inform yourself about it online. A quick Google search will lead you to countless videos and articles about becoming one of the top-selling stores on Amazon and earning lots of money. 
One would wonder why I didn't start doing this sooner if it is so simple?!
Is it?
What do you need to be successful in eCommerce?
It's always welcome to ask for help, especially when you're a beginner. But, there's a big difference between asking for help and expecting to become successful in a blink of an eye and without any effort.

Hiring someone to create your website or online store doesn't have to be a bad thing. On the contrary, if you don't have technical knowledge, and in the beginning, you don't even have the means to hire someone who would be a permanent part of your team and deal with it, then it's better to outsource it.
However, when it comes to outsourcing marketing and inventory activities, the main problem is that you lose all the control over it. PPC doesn't need to be a waste of money if you manage to do it correctly, but, as with everything else, this requires time and effort on your part. 
So, let's analyze all the above-mentioned problems from a different perspective. We'll give you an overview of where it would be useful to overcome these problems by YOURSELVES and where it's useful to include a third party. 
Website development
As we said, hiring a professional can be a good thing. But, there are also other options. Your first shop doesn't need to be an Amazon-style marketplace right away. There are many others, simpler, yet efficient options such as Shopify, WooCommerce, or BigCommerce. 
There are pros and cons for all of them, so you'll need to do a bit of research and understand which one is the right for you. Here are just some of the points for you to begin with – Shopify is super simple, but it has higher fees. BigCommerce is somewhat cheaper, but the offered themes are debatable. On the other hand, WooCommerce is way cheaper, but it's also more complex. 
eCommerce Advertising
As with website development, if you're very new to this and also have a tight budget, it's not necessarily wrong to hire someone to do the basics for you. However, you can do everything else on your own. Of course, this requires time and effort. Moreover, you need to be prepared to face the learning curve and all the failures that come with it. In the end, PPC campaigns are, to some extent, always experimental and require constant checks and changes.

Google and Facebook rely heavily on machine learning and artificial intelligence which allows automatic audience segmentation. The same goes for other useful tools, such as Mailerlite, Mailchimp, or any other tool for newsletter campaigns. Thus, after the first setup is done correctly, your further actions should be less demanding. 
Price monitoring
If there is any part of the process that we would give to the third party, it's price monitoring. In such a competitive and fast-paced environment that eCommerce has become, we can't express enough how important price monitoring is. 
Until a few years ago, small businesses could independently monitor price changes and react promptly. However, today that's almost completely impossible. Due to numerous factors, prices change at lightning speed and for some businesses, it is necessary to perform a check even several times a day. It is something that cannot be done independently. 
Apart from the process taking a lot of time, it also requires changes in other business segments. 
Your inventory level will directly depend on price changes. If you didn't notice in time that it was necessary to lower the prices, you will be faced with leftovers. On the other hand, if the demand becomes too big, you risk not having enough products to offer. 
Also, price changes are reflected in your marketing activities. You need to know when is the right time for promotions and discounts, how to communicate them, and to whom.
Conclusion
Yes, running a business can often be challenging and stressful. Yet, it's also fun and thrilling. All the ups and downs are a part of the process and you shouldn't avoid them. 
Don't be afraid to ask for help, but be fully aware that there are many things that can't be done without investing your time and effort. The advice from the third parties can be taken as a guideline, but at the end of the day, you're the one who needs to understand what is the thing that makes you stand out from the crowd.
Want to share some stories about connective eCommerce? We can't wait to read more about it! We'll be expecting your comments below.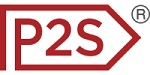 About Price2Spy
Price2Spy is an online service that provides comprehensive and suitable solutions for eCommerce professionals including; retailers, brands/manufacturers and distributors in order to stay profitable in the current competitive market conditions. If you want to learn more about what Price2Spy can do for your business, please get a personalized free demo or start your 30-day free trial.