Gray Market – Unofficial but Not Illegal
Well, gray is a mixture of white and black, thinking about it in terms of good and bad, assuming white is good and black is bad, we would say that gray is adaptable and changeable according to its shade and to different perspectives.
There is an eternal debate about certain terms and concepts in business. One of those terms is The Gray Market. We will help you understand the concept of it and answer the questions such as whether is legal and ethical and for whom is beneficial and why. It will be up to you to decide if gray is good or bad for you.
What is The Gray Market?
The gray market has been around for years. It used to be physically sought after, mostly in big cities, to buy quality and luxury pieces at low prices, but today it exists both offline and online. Nowadays, it is much easier to identify gray market sellers, but it is more difficult to compete with them since product information and price comparisons are easily accessible to people around the world.
The gray market includes all unauthorized distribution channels, so this market is unofficial. Bearing in mind that there is a black market on which prohibited and legally restricted goods are traded, the gray market is not illegal. All goods sold on the gray market were supplied and sold at different prices without the approval of the official brand of those goods. The characteristic of this market is that the original goods are sold at much lower prices. Due to the price discrepancy, this market is also known as a parallel market.
This market is international, meaning that goods can be supplied from one country and sold in another, most often for better earnings of distributors. Various goods can be found on the gray market, from shoes to software. Yet, some of the most popular gray market products are electronic devices, cars, luxury fashion pieces, cosmetics, and cigarettes.
The most common gray market examples are electronics produced for a domestic market but sold abroad with the instructions in the manufacturer's native language or incompatible charging cables and the car models sold abroad, in countries where it won't be possible to pass emissions or safety standards.
From a Customer's Perspective
There are pros and cons for each party in this market, but especially for customers. It is hard to resist the availability of cheap original products. Often, customers find products that are unavailable in their country through the official retailers. Since the market is not illegal, most of the time the goods sold are authentic.
However, there are several disadvantages customers should pay attention to. Although goods are original, it is almost impossible to notice whether a product was previously used or not. As it is mentioned above, usually the instructions are in a foreign language because the product was in essence meant for a different market. Also, all the goods come without a warranty or after-sales services.
From a Manufacturer's Perspective
It is the most difficult to maintain a good brand image because buyers are generally unfamiliar with the gray market and often do not check the credibility of the seller in the hunt for the lowest price. Therefore, they blame the brand for all the inconveniences related to the products or the buying process.
When one brand's products are found on the gray market at huge discounts, the question "what is wrong with it" arises. Lower prices most likely indicate lower quality, especially if the brand is publicly labeled as luxury. This impression can affect a brand image and initiate a shift to competitive brands that successfully maintain their reputation. On the other hand, if customers estimate that the lower prices of a brand's products they find on the gray market are fairer, they can stop purchasing a brand from authorized distributors.
When sales on the gray market take over the regular distribution channels sales, relationships between a brand and its selling partners are in jeopardy. Also, the profitability of a brand is at risk. On the other hand, brands have the opportunity to take advantage of the gray market and supply and sell products directly through it to bump brand sales or sell the remaining stock to unauthorized distribution channels.
What can Manufacturers do about it?
The biggest part of the responsibility in the fight against the gray market is on the manufacturers. A manufacturer should take a risk of losing sales but at any cost should avoid selling its stock in bulk to unauthorized sellers since the damaged brand image costs more than sales lost.
The importance of price monitoring and MAP violation alerts is crucial in this fight. Manufacturers should monitor their price products worldwide nonstop to identify gray market prices and adjust a pricing and business strategy according to the situation.
One of the preventive steps that can be taken is customers' education. As already mentioned, the general population is not familiar with the gray market and does not understand the importance of purchasing products from official and authorized sellers. Above all, customers need to learn to recognize the prices and conditions of the gray market and what its downsides are.
From a Retailer's Perspective
Gray market sellers affect the sales and profits of authorized retailers. As already mentioned, the vast majority of buyers strive to find the lowest price possible for the desired product. As many price comparison tools and platforms are available and simple to use, they may easily come across gray market prices that are incomparably lower than retail prices. In addition to the decision to buy from the gray market, buyers can go to the official retail store and force the seller to give a big discount to meet the online prices.
Same as manufacturers, retailers often sell old stock to unauthorized dealers at discounted prices to boost their sales. This way, retailers directly affect brands' image, and over time could jeopardize the partnership. In most cases, these prices are far cheaper than the minimum advertised price between the manufacturer and the retailer. Therefore, the retailer, in order not to violate the minimum advertised price, avoids selling directly to end customers but sells to other sellers.
What can Retailers do about it?
Due to trading on the gray market, regardless of the way unofficial sellers supply, authorized retailers lose sales and profits. In a perfect business world, unauthorized and unofficial channels wouldn't exist. Since this is not the case, each party should strive to play as fairer as possible to protect the supply chain and not to lose control over prices.
Accordingly, retailers need to adjust their stocks to market demand and avoid selling the remaining stocks through unauthorized channels. In that way, they will protect the reputation of their partners, and thus their own, because the number of customers aware of the importance of the ethical business of the entire chain from manufacturers, through suppliers, to sellers is growing rapidly.
Conclusion
All this shows that all participants in the trade as well as the economies, due to the gray market evading government taxation, suffer a huge loss. The loss is not only monetary but also the cost of damaged reputation and brand image, which is much more expensive than monetary gain or loss.
We can conclude that the gray market has many more disadvantages for each party in the trade process than advantages. Yet, it is up to you to decide whether you support the gray market as a customer and how to combat it if you are a government, manufacturer, or retailer.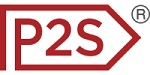 About Price2Spy
Price2Spy is an online service that provides comprehensive and suitable solutions for eCommerce professionals including; retailers, brands/manufacturers and distributors in order to stay profitable in the current competitive market conditions. If you want to learn more about what Price2Spy can do for your business, please start your 30-day free trial.