Reading Time:
5
minutes


The transition from offline to online shopping at the time was an event by itself, but the e-commerce didn't stop there. Since its introduction in the 1990s, it seems that the e-commerce industry hasn't stopped evolving. Therefore, the business has gone through some huge transformations and as a result, the Internet became the place to be. Recent e-commerce industry analysis reveals that evolving technologies and customer expectations will lead to new changes in this area.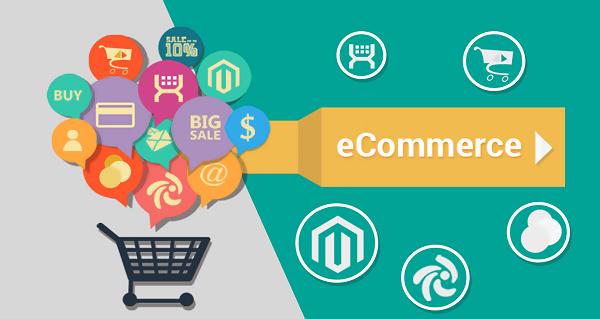 Future of E-commerce: 5 Predictions
The tech world may often seem intimidating and complex. But, we don't need to be a crystal gazer to become aware that some new trends are blazing a trail through this area. Here are our top 5 predictions about the future of e-commerce industry.
1. The growing usage of mobile phones
Everybody nowadays has a smartphone. Customers not only use their phones for endless scroll through the information. They actually want to convert that search into shopping.
Therefore, retailers must think of ways to make their websites mobile-friendly. This means making whole new site optimization adjustable for smartphones. No one has the time (or will) to refresh the same site over an over again. Your potential customer may go away just at that precise moment.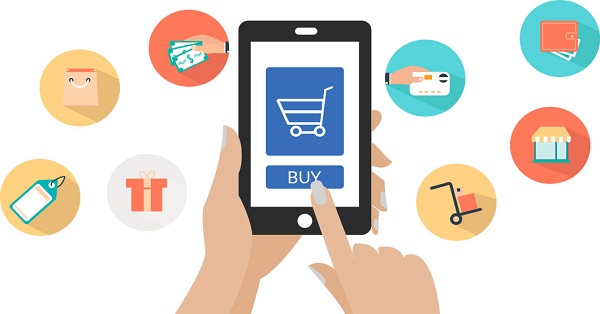 You may think – but, what possible more can one do? Well, if we think for a moment about the time we spend for example on Instagram, the answer may appear more logical then it seems. Instagram introduced shoppable posts. By a simple click on the photo, you can see where the item's from and to be redirected to a brand's website. But, that is only the first step in making someone buy your product. The next two predictions are something that companies should also take into consideration.
2. Personalization is the key to success
As fast and easy as it seems to use, e-commerce has one very important flaw. It lacks personal experience. Every (potential) shopper wants to touch, feel, or try the product before buying. Therefore, this gap must be overcome by inventing new technology solutions that could offer the customer that kind of experience.
One good example could be Olay. This brand has invented the Olay Skin Advisor to obtain beauty recommendations to potential shoppers. This tool works very simply. Everything that a shopper has to do is to take a selfie to diagnose their problematic skin areas. Then, the application recommends some of Olay product. Before you can even tell, you already clicked on that "add to cart" button.
This approach could be applied to services too. For example, applications like Spotify provide weekly recommendations of playlists for their users. Those playlists are based on the songs and artists that the user has been listening to and the more he uses it, the more personalized the app gets. Therefore, the main benefit that personalization offers is not only related to selling the product (or service) but more to offer a customer a sense of importance on his wants and needs. In that way, he will become exactly what you need him to be – a loyal consumer.
3. The importance of security when it comes to paying online
Even though buying things online can save you a lot of time and make your life a bit easier, there are some important issues that must be considered. One of them is trusting the security systems when it comes to paying online. It doesn't matter much if this way of paying is faster if it doesn't offer enough security for the customers. We are witnesses of often hacker attacks, so it's not unusual for customers to have certain doubts when it comes to using their credit cards online. In some of the recently conducted researches, the consumers in Europe share the opinion that security is more important than convenience when it comes to paying online.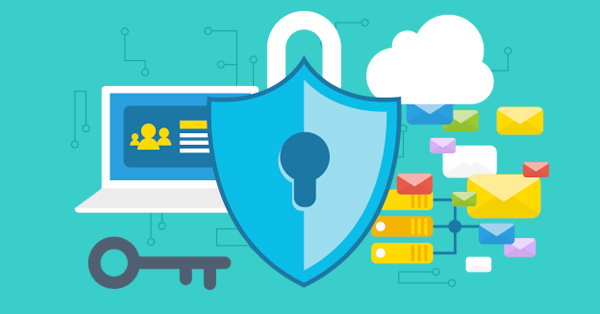 Having in mind that customers can never be completely sure in the honesty of companies, it is important to make websites transparent in the best possible way. That includes not only the visual aspect of the website but also all the information needed regarding the company. The paying methods, phone, and address of the company, information about shipping, testimonials all play a significant role in making one website trustworthy.
4. Subscription model services
Subscription model sales have become an important part of e-commerce, especially in the digital retail industry. The subscription model works for the benefit of both sides – for companies and customers as well. Having fulfilled the subscription form customers show their dedication to the company and products. In return, they obtain the convenience and time-saving. On the other hand, the company gets valuable Big Data in terms of customer base and of course, a steady income.
Besides being used for some everyday purchases, the subscription form can also be used for offering the customer all the information needed about the product. Some products can be expensive, so it's less likely to expect an immediate purchase. Instead, it could be very useful to have a customer subscribed to receiving newsletters. In that way, he stays in the company's customer base, while they will keep him informed about the wanted product. The customer gets some time to rethink and if the company makes him well informed in the meantime, the chances for making a purchase are higher.
5. The role of pricing optimization
There has been a shift from Western to Eastern countries due to the rise of globalization and economic changes. Because of that, businesses have to adopt an international approach to make themselves accessible. To do so, they must be very aware of the steps that their competition is making. One of the main aspects to put their attention to is the product price. They must conduct extensive research to make sure that they have put the right prices on the market. Prices going up and down is a common situation that requires companies to make the necessary adjustments to their strategy.
If it seems a bit hard to comprehend, that's because it is.
But, there are certain ways that companies can make this process easier. One of them is by using price optimization tools, like Price2Spy. Price2Spy  is an online service that provides comprehensive and suitable solutions for e-commerce professionals including retailers, brands/manufacturers, and distributors to stay profitable in the current competitive market conditions.
Even though the future of e-commerce depends on a lot of factors, the certain thing is that the changes are definitely happening. We tried here to number only a few changes mostly regarding technological change and consumer behavior as well. With a rapid pace in which the technology evolves, we can only assume that more important changes are yet to come.
What other important changes do you see happening in the future of e-commerce? Feel free to tell us in the comments below.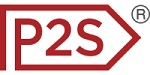 About Price2Spy
Price2Spy is an online service that provides comprehensive and suitable solutions for eCommerce professionals including; retailers, brands/manufacturers and distributors in order to stay profitable in the current competitive market conditions. If you want to learn more about what Price2Spy can do for your business, please get a personalized free demo or start your 30-day free trial.