Asia's flash sales and its impact on the eCommerce
With rising purchasing power it's no surprise that the Asian eCommerce market has become the first pit stop for every serious brand and retailer. Once a market as big as Asia has become so important, changes in the eCommerce patterns were visible all around the world. Retailers and brands are on familiar ground when it comes to Western Europe and the US, but Asia comes with its peculiarities. One of those is flash sales. 

What that term means and why it is important is what we're going to discover in this post.

Number symbolism in the Eastern cultures

Every region has its own important dates. In the case of Eastern cultures, the dates are somewhat different and they might look like a certain number game. Some digits are considered luckier than others. For example, 4 is considered as an unlucky number, while 3,5, and 8 are thought of as lucky ones. These perceptions have their roots in Chinese numerology and symbolism in general. Eastern, especially Asian culture, highly values the power of repetition, so it's not surprising that they are perceiving some dates as more accurate for flash sales (and sales in general).

Let's see why those dates are so special.

January 1st – New Year's Day (Thailand, Vietnam, China, Japan, Hong Kong, Indonesia, Singapore, Cambodia, Malaysia, Myanmar, Laos);
September 9th – the region's biggest year-end sales. It can be compared to Black Friday or Thanksgiving day, and by the number of sales, it actually follows them closely behind.
November 11th – Single's Day (the number 1 resembles a stick which is a term commonly used for single people in China) is also one of the biggest sales dates in China.
Besides using numbers as symbolism, let's check what numbers also reveal about the Asian eCommerce market.

Asia – the world's largest eCommerce market

The world has seen exceptional eCommerce growth in the past few years. One of the main reasons for that is the popularity of eCommerce in Asia, especially in China. According to Statista, Asia's eCommerce market was expected to grow by 22.4% in 2020, and reach USD 1.92 trillion by 2024! In other words, in 2024, the Asian eCommerce market will take part in the worldwide eCommerce market by 61,4%!

Due to its size, China is the market leader, but it's followed closely behind by India and Indonesia.
One of the reasons why the Asian companies are investing so much effort into expanding their eCommerce market and attracting foreign retailers and brands lies in the close connection between eCommerce growth and a higher GDP. Many research has shown that the countries that invested in the eCommerce market have also seen a serious increase in their overall GDP. 

Since this has become a fuel of economic growth, Asia continues to heavily invest in its eCommerce companies. Of course, one of the most famous ones are Amazon India and Flipcart, but apart from those, there are a few other worth mentioning:

All these eCommerce players have one thing in common – using promotional prices and flash sales, especially on certain dates. Flash sales are also known as a deal of the day because the offer lasts around 24 to 36 hours. The discounts are usually huge, and can come up to 80%! It's obvious what that means – drawing the buyer's attention, more conversion and sales, and more profit as an end result. Promotional prices, on the other hand, are slightly different things, but we'll come to that later on.

The difference between flash sales and promotional prices

As we said, flash sales and promotional prices can, and usually are, taken as similar terms. That is true, but still, some slight differences need to be made. 

Both terms refer to the period of discounts, but that time frame is much shorter in the case of flash sales. Besides having lower prices that last for 24 or 36 hours, flash sales are usually designed around new devices. Also, some eCommerce platforms such as Flipkart and Amazon India offer consumers the option to sell the old device during these sales, essentially bringing down the final product price.

Typically, one of the biggest drivers for flash sales is the category of smartphones and consumer electronics in general. CounterpointResearch has shown the good results this category is showing – 45% of all smartphones sold during 2020 happened over flash sales in the eCommerce landscape.  

Promotional prices are also used to create a sense of urgency, but the time frame is still longer. Promotional pricing is a whole pricing strategy that needs to be taken very seriously. It's not just about offering discounts but more about identifying who the targeted customers are and will they respond to a price decrease. 

How can you easily keep track of promotional prices/flash sales?

Since promotions don't last very long, brands and retailers who have lots of competitors can easily miss out on some of them. If a business doesn't have a timely reaction to a competitors' price change, their success will trail.

In a world where flash sales and promotional prices are so present, no retailer or brand can afford to miss them. That's why the popularity of price monitoring tools keeps getting higher and higher. Having an experienced price monitoring tool, such as Price2Spy, by their side, businesses can be sure that no competitors' promotion will pass as unseen.

A sophisticated price monitoring tool should be able to capture and analyze promotion prices while providing some of the following details: 

number of URLs on promotion
promotion text
shelf price
In that way, detecting the sale prices of your competitors will be much easier. 

Flash sales and the impact of the new eCommerce laws

But, when it comes to flash sales, not everything is a walk in the park. For quite some time now retailers and brands who have their stores still set in a physical environment are arguing the unfair competition. Truth be told, it's less likely that a customer will opt to buy a phone in the store if he can find it much cheaper online during a flash sale. However, that doesn't mean that the voices of retailers have not been heard.

 The Department of Consumer Affairs in India on June 21, 2021, proposed amendments to the Consumer Protection (E-Commerce) Rules, 2020. Those proposals have been released for the public to revise them and give their feedback until mid-July 2021. Therefore, changes can be expected very soon. 

New rules mean that the Government is willing to take more action into effectively regulating eCommerce activities while trying to protect the customers' interests.

The reason why these new regulations have stirred the eCommerce waters is that there is a new rule regarding flash sales. Flash sales have come under the scrutiny of the Government because they can affect free and fair competition.

Conclusion

The rapid growth of a particular market branch brings with it both advantages and disadvantages. It is clear to everyone that discounts benefit both businesses and customers, but that does not mean that this type of sale should remain legally disordered. The Asian market definitely has an impact on global eCommerce, and whether the new law on flash sales will bring more changes remains to be seen.

What is already well known is the help provided by price monitoring tools in this process. So choose wisely your pricing strategies and price monitoring tools that will help you achieve your goal. 

What are your opinions on flash sales, or promotions in general? Is your business using them?

We would love to hear about your experience in the comments!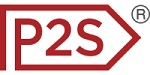 About Price2Spy
Price2Spy is an online service that provides comprehensive and suitable solutions for eCommerce professionals including; retailers, brands/manufacturers and distributors in order to stay profitable in the current competitive market conditions. If you want to learn more about what Price2Spy can do for your business, please start your 30-day free trial.