Reading Time:
6
minutes


All businesses, from time to time, hit a wall. In those situations, you're looking for a fast, yet an efficient solution that will spur the customer interest again. You might need a total rebranding, but let's face it, no one will start with such drastic changes. In fact, most eCommerce businesses turn to a quick fix – promotional pricing.

Let's see what that term means, how it works, and how you can implement it successfully.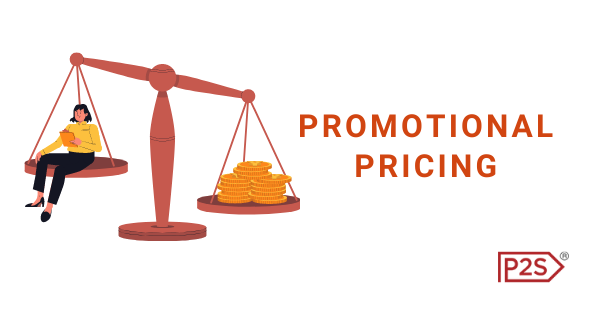 What is promotional pricing?

Sales levels are not always the same, so implementing price changes usually has positive effects. One of the most popular solutions is promotional pricing.

Promotional pricing is a popular pricing method that includes temporarily reducing the product prices to achieve higher demand and drive more sales.

You might think that this pricing method is pretty self-explanatory since promotion can be a synonym for lower prices. But, there's more to it than just setting the lower price.

Here's one free tip – promotional pricing is not successful because of the lower prices, but because of creating a sense of urgency. If businesses do it too often, their customers will expect lower prices all the time. This is their train of thought – "I can not buy this right now. Oh, well, it's not a problem, they do these promotions all the time, I'll buy it eventually."

That's how you're missing the whole point! When customers think that they have only one opportunity, they're making faster decisions.

The fact that 80% of marketers say that they are using this strategy shows how popular promotional pricing really is. Research also shows that 1 out of 4 marketers says that finding a way to differentiate their business from the competitors is the most challenging part. That's why promotional prices come in very handy.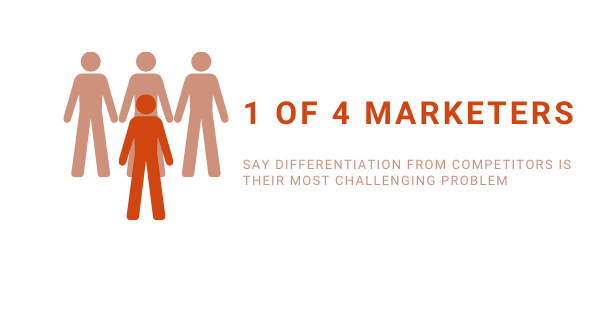 Is there a difference between penetration pricing and promotional pricing?

Those of you who already know something about pricing strategies might ask what is the difference between penetration and promotional pricing. A very good question!

As you might have noticed, many pricing strategies can be pretty similar, but understanding those small differences is what separates successful businesses from the ones that are not.
Both promotional and penetration pricing mean using lower prices, but that doesn't make these two methods the same.

Penetration pricing is used when entering new markets. It's not easy to gain market share when you are a newbie, so businesses tend to go for lower prices. On the other hand, promotional pricing usually targets sales of existing products with the intention of increasing them. The aim is the same – creating more interest. But, in order to do so, penetration pricing will focus on creating a customer base, while promotional pricing increases sales when a company already has a market position.

How does it work?

This pricing method can be used on different occasions such as:

Creating a buzz around the launch of a new product
Increasing sales that are dropping
Getting rid of products
Different tactics can be used:

Buy one get one (BOGO)
If you are stuck with a lot of inventory, BOGO could be a good solution. But, you need to think about it before implementing it. Usually, there are two types of BOGO – free and a half-one. Customers get frustrated with a half-one BOGO since the deal always discounts the lower price. BOGO free, therefore, converts much better. Restaurants are usually going for this strategy.
Percentage discounts
Percentage discounts are by far the most popular promotional pricing strategy. Oddly, percentages tend to convert better than flat numbers, even when the math shows that a customer would actually benefit more from such a discount. For example, having a 10% off always converts better than offering $5 off.

Coupons
Coupons are vouchers that hold a certain discount. TackleDirect, a company that sells fishing gear, has made an interesting move. They offered coupons to the customers who have abandoned a shopping cart. If we know that the average cart abandonment rate is nearly 70%, this is not so illogical anymore, right?

Loyalty programs
It's always nice to take the time to appreciate loyal customers. Customers usually have the opportunity to earn points that move them up to different tiers. The higher the tier, the bigger the benefits. However, you want to be careful here. The communication needs to be very clear and understandable.

"12 points equals 2 dollars, and 20 points will earn you a 40% discount next month!"

Well, for a customer this kind of offer means a headache and not a discount. No one will take the time to count their points, to count how many points they need in order to earn a discount, and so on. The idea is good, but it needs to be communicated clearly.

Something like this:
Seasonal discounts
Seasonal discounts are also very popular, especially the Black Friday and Cyber Monday ones. The same applies to the holiday season or back-to-school promotions.
The advantages and disadvantages of promotional pricing

As with everything else, promotional pricing comes with its pros and cons.

Some of the main advantages are:

A fast increase in sales – many customers are budget-oriented, so they pay attention to sales and discounts;
Reduce inventory – if some products don't sell so good and are just taking up space, promotional pricing is a good option;
Increase customer loyalty – promotions can be understood as a thank you note to the customers.
There are some disadvantages as well:

It can be difficult to calculate – the company must calculate what discount is the best, how long should it last, what should be included, etc.
Customers' perception of prices – some customers tend to connect lower prices with lower quality, so you need to be careful;
Price-oriented customers – on the other hand, some customers are only price-oriented when making a purchasing decision. They will buy your product, but that doesn't mean that they will become regular customers.
How to know if your competitors are using promotional prices?

This pricing strategy is good news for your business, but that means that your competitors most probably think the same. You were going through all this hustle just to differentiate from competitors, and what now? If everyone is offering discounts, how can you stand out?

First of all, not everyone will offer discounts at the same time, nor will they be the same. But, if you have many competitors, how can you possibly follow all those changes? You don't have to!

Price monitoring tools, such as Price2Spy are a perfect solution in these kinds of situations. Price2Spy is able to capture promotional prices and help you to analyze them. Besides capturing promotional prices, you will be able to see other useful details such as:

Number of URLs on promotion
Promotion text
Shelf price

This data will be easier to understand through the reports such as Price Matrix: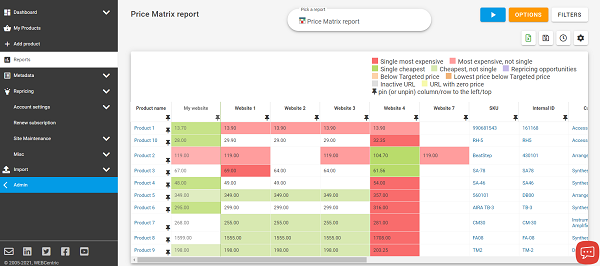 Finally, you don't need to worry about missing something, since all the changes will be communicated to you by a notification/alert email.

Conclusion

Customers love a great deal, and promotional pricing can offer it. That's why so many businesses are using it to increase their sales. This strategy can also encourage customer loyalty. Another important point is to get to know how and when your competitors are using it. You can always contact us and register for a 30 days free trial period and find out how to outsmart your competition.

Are you using promotional pricing, and if yes, what method turned out to be the most effective one? Can't wait to hear more about it!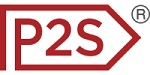 About Price2Spy
Price2Spy is an online service that provides comprehensive and suitable solutions for eCommerce professionals including; retailers, brands/manufacturers and distributors in order to stay profitable in the current competitive market conditions. If you want to learn more about what Price2Spy can do for your business, please get a personalized free demo or start your 30-day free trial.