How to Write Product Descriptions to Boost eCommerce Sales?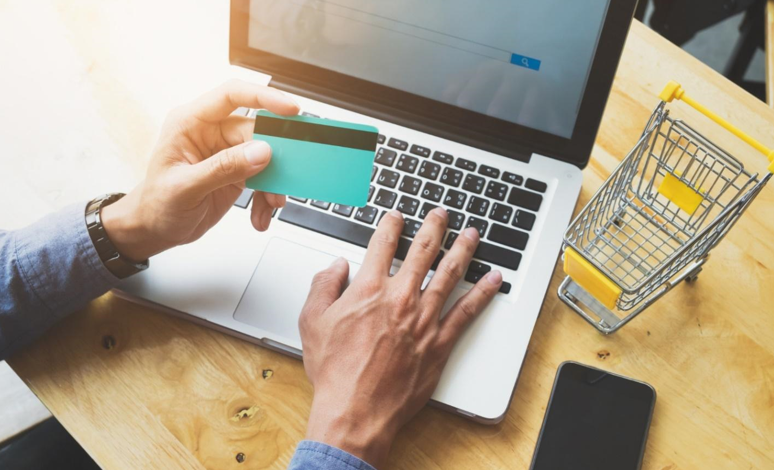 The eCommerce industry is one of the most comprehensive and competitive online industries out there, and for good reason. In the wake of 2020, many businesses shifted toward digital sales, and customers have grown accustomed to ordering goods and services online.
eCommerce is more competitive than ever before in 2021, with statistics showing that it will account for more than 95% of all purchases by 2040. With 53% of customers stating they wouldn't buy from the same eCommerce platform after a bad experience, writing a good product description has also become important. Let's discuss how you can write product descriptions that will boost sales on your eCommerce website in 2021 in more detail.
Perks of Writing Good Product Descriptions for eCommerce
What are the benefits of investing time and resources into your product descriptions instead of, say, PPC or influencer marketing? Data shows that more than 21% of people worldwide shop online as of 2020, however, 69% of people still abandon their carts during shopping. Poor product descriptions can make your products unappealing and seemingly of low quality, convincing your customers that buying them is not a good idea.
eCommerce product descriptions serve to present your products to would-be customers in a convincing, professional manner. You can have the best products on the market, but without a good sales pitch and representative content, you won't increase your sales. That is why writing product descriptions for eCommerce extends beyond increasing sales, giving you access to a variety of perks:
Inform customers of your product's quality, use, and technical details
Appeal to your customer's emotional triggers to encourage purchase
Improvement of your eCommerce store's SEO ranking
Build loyalty and gain the trust of first-time customers
Stand out from other eCommerce platforms with unique writing
Writing Product Descriptions to Boost eCommerce Sales
Define Your Target Audience and Cater to It
Depending on the type of eCommerce storefront you run, you most likely won't be able to attract different audiences and demographics. There is only so much you can do to sell nail supplies or makeup to single men or elderly couples, is there?
To sell your products to the right customers, you need to create what is commonly referred to as a "buyer's persona". A buyer's persona represents the typical customer you want to attract with your product description writing. Some elements you should think about when creating your buyer's persona include:
Gender and age of your customer
Educational and professional background
Lifestyle choices (reading, hiking, swimming, etc.)
Online shopping habits (first time using eCommerce or regularly)
Favorite social media channels
These points will help you narrow down your target audience to write better product descriptions afterward. It will open the doors for personalized writing, creative sales, and lead nurturing once you know who you are talking to.
2. Make your Writing as Legible and Concise as Possible
Your product description should be able to capture the potential customer at a glance. To achieve that, you need to learn how to write as concisely and informatively as possible. You can refer to the following copywriting rules when writing product descriptions for eCommerce:
Credibility – the info you share with your customer is 100% legitimate
Compelling – the writing is engaging, creative, and addresses their questions
Conciseness – say as much as you can in as few words as possible
Clarity – use conversational words and phrases without niche terminology
Avoid writing paragraphs upon paragraphs of text for each product in your store. When you do use multiple paragraphs, separate them after each 2-3 sentences for legibility. Use numbered lists and bullet points to break up the formatting further. Doing this will make your store appealing to international customers and mobile users with limited screen sizes – don't overstay your welcome and keep it simple.
3.Write About the Benefits of Using your Product
While features are an important part of any product description, your customers will want to know how they can benefit from buying it from you. For example, if you are selling premium quality pillows, their benefits can include "high-quality materials", "comfortable sleep" or "incredibly easy washing".
The practical advantages of buying and using certain products work wonders as purchase incentives. Once you list the technical specifications of the product (dimensions, weight, materials, etc.), write a list of its benefits as well. Writing these details into your product descriptions will make your eCommerce store stand out more from those that simply list technical specifications.
4.Choose the Right Writing Tools for the Job
Once you start writing your product descriptions, you will quickly discover that traditional offline text editors won't cut it. Trends in online writing change seemingly by the day, and using cloud-based tools and services to write and optimize your content is a smarter move.
Outline what it is exactly that you want to write into the product descriptions and look for a proper writing platform to help you out. Using FreeEssayWriter will enable you to delegate some of your product description writing and focus on managing your eCommerce platform instead. In turn, you will have access to fresh content for your website and be able to attract more customers to boost your sales.
5.Fill your Writing with Proper Keywords
SEO is one of the most powerful tools in your arsenal when it comes to boosting eCommerce sales. With the right keywords in your product descriptions, your website's links will show up in search results far more frequently. Studies have shown that 68% of people start their shopping experiences with search engines, with SEO driving 1000%+ more traffic than social media marketing.
You can start optimizing your product descriptions by checking out Google AdWords and SEM Rush and looking for trending keywords and phrases in your industry. These words should be inserted into your writing organically, as to not appear like spam to appease Google's search algorithms. The same principle applies to other pages on your website, including your landing page, about us, checkout, etc. Likewise, a good hosting provider like Cloudwalks will ensure you're your website stays online 24/7 regardless of the volume of traffic you experience. Use the right keywords, and organic traffic will start pouring in shortly thereafter, making your hosting worth the investment.
6.Representative Images Matter as Much as Writing
Given how short our attention spans have become thanks to social media and online multimedia, some customers won't pay attention to your writing at first. That's why you need to hook them with professional images (and videos) of your products. Without good images, your eCommerce website will seem lacking in content, which is why they're as important as product descriptions themselves.
Avoid using copyrighted materials made by original brands and manufacturers and create your photographs in-house. Watermark them just to be safe before publishing them online – you can refer to Creative Commons for more info. High-quality images will ensure that your website appears as professional and trustworthy as possible. Likewise, this step will improve your SEO ranking further by letting Google's algorithms know that your eCommerce page has worthwhile images on them.
7.Integrate Calls to Action into Product Descriptions
Finally, your product descriptions should outright "invite" customers to purchase by featuring calls to action. Calls to action represent short phrases that are used to invoke a certain action in marketing campaigns. Typical examples of CTA include "Buy today!" or "Save 5% by ordering now!". In a recently conducted study, a marketing agency implemented CTAs into an eCommerce platform and increased their conversion rates by 22% quarterly. In theory, that's a growth totaling the fifth of all customers who've interacted with the platform previously, illustrating the importance of calls to action.
There is no right or wrong way to write calls to action as long as they fit with your eCommerce brand. You can get creative and come up with a unique CTA which only your website will use, or rely on traditional CTAs. The important thing is to feature some CTA one way or another – without them, customers won't be inclined to make a purchase.
Product Description Writing Mistakes to Keep in Mind
Never Copy Content from Manufacturers
It's always best to write your product descriptions instead of copying content from the brands whose goods you resell. Copying content from brands such as Samsung, Sony, or Microsoft isn't a good idea for obvious reasons. Make your product descriptions as original as possible and work on establishing your presence on the eCommerce market without the risk of plagiarism charges.
Lack of Personalized or Persuasive Writing
Personalization has become a major component of digital marketing over the past few years. Using personal pronouns in your product descriptions when describing your product's benefits is a big point in your favor. Likewise, using persuasive marketing words to describe your products will bring customers a step closer to conversion. Lacking any of these will make your descriptions appear cold, distant, and too sales-oriented, which is a no-no.
Keyword Stuffing for the Sake of Artificial SEO
While SEO is important for boosting your sales and overall SEO ranking, it shouldn't be implemented without proper planning. Keyword stuffing is a big mistake in eCommerce product description writing, as it can result in your links being flagged as spam by Google. Don't repeat the same keywords and phrases over and over again on each product page and make them appear as organic as possible.
Spellcheck and Format your Product Descriptions
When you finish writing your product descriptions and are ready to publish them, you should go over your formatting and grammar, just to be safe. Poor spelling and a general lack of text formatting are red flags for cold leads and will result in people bouncing off of your website. Run your product descriptions through tools such as Grammarly and Hemingway Editor before putting them up online, and you will be good to go.
Wrapping Up
Good product descriptions can sell even mediocre products – however, bad product descriptions will result in very few sales, even if your products are top quality. Take the time to write product descriptions for each of your items and pay close attention to the text's keywords, formatting, and tone of voice.
Once you develop a unique writing style for your eCommerce platform, new customers will organically flock to your storefront based on your brand reputation alone. Periodically update your keyword selection, address any worries your customers might have, and the success of your eCommerce platform will follow thereafter.
Image source: https://www.freepik.com/free-photo/business-online-shopping-sale-concept_1235222.htm
Author's bio. Jessica Fender is a copywriter and blogger with a background in marketing and sales.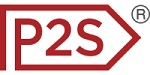 About Price2Spy
Price2Spy is an online service that provides comprehensive and suitable solutions for eCommerce professionals including; retailers, brands/manufacturers and distributors in order to stay profitable in the current competitive market conditions. If you want to learn more about what Price2Spy can do for your business, please start your 30-day free trial.