Is Shopify Plus Worth It? Everything You Need to Know About Shopify Plus
Shopify is one of the most popular eCommerce business platforms, thanks to its abundance of features to make running an online business more efficient and profitable. The platform offers a variety of plans to suit businesses at each stage, including the top-tier Shopify Plus plan.
With an array of desirable features and access to exclusive resources, Shopify Plus has everything a business needs to succeed. It's designed for high-volume businesses and comes with a cost, however, so it's important to know whether it's the appropriate choice for your current business stage.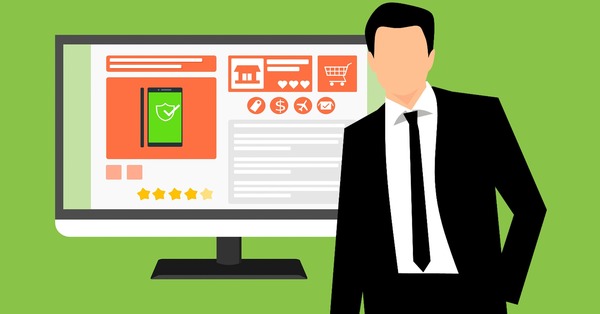 What is Shopify Plus?
Shopify Plus is the most advanced Shopify plan and includes all of Shopify's features, as well as some valuable additions. The plan offers the most freedom in scalability and customization, including features that aren't available elsewhere on the platform.
Some of Shopify Plus's perks include unlimited staff accounts, a fully customizable checkout, and unrestricted use of Shopify apps. Clearly, these features are beneficial for large businesses with increasingly demanding requirements.
What Are Shopify Plus's Benefits?
International Sales Support
Businesses that offer – or want to offer – international stores and shipping benefit greatly from Shopify Plus. The platform offers up to nine store clones to support different languages and currencies and supercharge your international sales. The stores can all be run from a centralized platform, yet offer customization options to create localized marketing campaigns and promotions.
Integrated Systems
Flexible APIs and Shopify Partners offer seamless integration of the tools and systems your business already uses. Shopify Plus also supports headless architecture to customize every aspect of your storefront without the need for a default front-end system.
Lower Transaction Fees
Shopify Plus is a more expensive plan, but it comes with the benefit of lower transaction fees. With Shopify Plus, you're charged 0.15 percent per transaction, while Shopify Advanced users are charged 0.5 percent. If you use Shopify's payment platform, you won't be charged any transaction fees.
High Traffic Capabilities
Big sales days and periods, such as Black Friday and Christmas Eve, create a lot of demand and strain on websites. For many, the website crashes during high-volume periods and businesses lose sales – and profits. One of the biggest benefits of Shopify Plus is that it can handle over 10,000 transactions per minute, which is ideal for high-volume eCommerce sales during busy shopping times.
What Are Shopify Plus's Features?
Shopify Flow
Shopify Flow is an automation tool that takes care of mundane tasks to make day-to-day operations more efficient. With this tool, you can track workflows instantly, monitor the performance of automated tasks, and filter the workflows to ensure everything is prioritized appropriately.
Launchpad
Launchpad is a tool that supports product launches and allows you to set up and track events for flash sales, individual product launches, or full collection launches. With this tool, you can schedule start and end dates for events, automate pricing changes, and trigger themed campaign launches. The app is only available for Shopify Plus businesses.
Shopify Organization Admin
The Shopify Organization Admin feature works like Shopify Admin, but it helps you manage multiple stores in a centralized location. You can operate all your stores on an organizational level and make bulk changes, instead of individual changes, to streamline your workflow. You can also add new users, manage the orders for each store, and more.
Multi-Channel Integration
Shopify Plus is designed for growth and includes integrations for different sales and marketplace platforms, such as Amazon. You can also set up messaging and social media integration to ramp up your sales. Each channel can be set up with popular payment gateways, such as Apple Pay, Google Pay, and PayPal, to give customers peace of mind when shopping with you.
In addition to these integrations, Shopify's Print on Demand apps can be a great addition to your Shopify Plus store, allowing you to easily create and fulfill product orders, without needing inventory or production facilities.
Script Editor
Shopify Scripts provide customization options to create a better customer experience, such as a tailored checkout process, percentage-based discounts, volume discounts, buy-one-get-one promotions, and dynamic pricing. Shopify Plus allows you to edit custom scripts that are run by Shopify, so you don't need another app to get the functionality you're looking for.
Wholesale and B2B
Running a wholesale or B2B store adds to the workload for an eCommerce business. Shopify Plus streamlines this process with a gated wholesale store that's managed in the same centralized location. Both retail and wholesale storefronts are managed from the same platform, making it easy to customize and scale. Several features are included, such as exclusive B2B products, discount triggers, and password protection.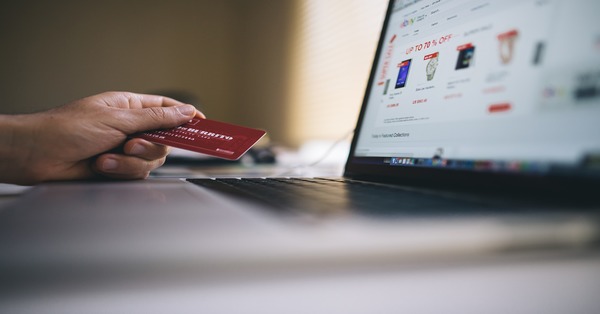 How Much is Shopify Plus?
Here's a breakdown of Shopify Plus costs:
Shopify Lite: $9/month
Shopify Basic: $29/month
Shopify: $79/month
Shopify Advanced: $299/month and includes up to 15 staff accounts, eight locations, and five languages.
Shopify Plus: The cost may vary, but Shopify Plus begins at $2,000 a month and includes all the features and capabilities of the plan. To get an exact number, you need to request a custom quote from Shopify.
While this may be a big investment for your business, it features more than make up for its monthly costs. Shopify promises that Shopify Plus can increase conversion rates up to 18 percent and checkout rates up to 60 percent. Several other features are designed to help businesses succeed, including Script Editor and Launchpad.
Is Shopify Plus Worth It?
Shopify Plus comes with a lot of features that more than make up for its costs, such as upgraded security, maintenance, and more. The plan is intended for enterprise-level businesses and supports high-volume sales and growth with tools like automation, customization, and integration.
The plan has some cons, however. You have to have the technical knowledge to make the most of your experience with the plan, or the means to hire a Shopify developer or team. There are also limitations to the products you can list and sell with Shopify Payments and different content management systems. 
Despite this, Shopify Plus is one of the best options on the market for large businesses. Ideally, businesses should wait until they're ready to upgrade, however. Shopify has lower-tier plans to support businesses as they grow, and jumping right into Shopify Plus before your business is ready isn't ideal. Investing in a platform appropriate for your needs is more cost-effective overall.
Here's what you should consider before you upgrade:
Are you offering international sales and shipping?
Do you need more than 10 international storefronts?
Will you benefit from stores with their own promotions, languages, and currency?
Are you offering, or planning to offer wholesale products?
Do you have a lot of tasks that you could automate?
Do you get a lot of sales during busy sales periods, such as holidays?
Do you want to create unique triggers for promotions and discounts to fuel growth?
Do you need more than 15 staff accounts?
Do you exceed $1 million in sales annually?
Did you answer "yes" to any of these questions? Keep in mind that even just a few benefits, such as lower transaction fees, international storefronts, and a wholesale storefront may make the higher monthly costs worth it, depending on your business's circumstances.
Fuel Business Growth with Shopify Plus
Shopify Plus is a powerhouse platform with numerous advantages, features, and benefits, but it comes at a cost. While it's not appropriate for every stage of business, it's the ideal choice for a business that's ready to scale and looking for more sophisticated app integration, customization options, and administrative capabilities.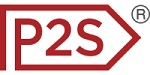 About Price2Spy
Price2Spy is an online service that provides comprehensive and suitable solutions for eCommerce professionals including; retailers, brands/manufacturers and distributors in order to stay profitable in the current competitive market conditions. If you want to learn more about what Price2Spy can do for your business, please start your 30-day free trial.