7 Tips to Increase Sales by Promoting an eCommerce Store on Social Media Platforms
The use of social media and the internet for brand research has increased significantly over the past few years, particularly among people between the ages of 17 and 35.
And now that social media platforms are beginning to provide several free and simple built-in features to advertise and sell products.
Many marketers and business owners from various industries across nations are using these outlets to market their companies' services and attract more customers.
Social media and business have grown interwoven in commerce and marketing, regardless of whether the establishment is a bakery and sweet store in Japan, an escape room in Bangalore, or a printing and copying shop in Melbourne.
But if we're going to discuss whose companies have been able to use social media to their greatest advantage, it's the online retailers.
And there's a good reason they're becoming increasingly well-known.
Nowadays, individuals are increasingly inclined to stay in their homes, browse through product catalogs on numerous websites, compare them, and then buy the item that best meets their needs.
The Strategies for Using Social Media Marketing
The target audience has switched to a safer approach by staying at home, shopping online, and working remotely rather than going out, feeling constrained by social isolation and constantly terrified that the Covid-19 virus is nearby. It is a prime reason many businesses switch to the online business model.
You may also take your business to new heights of success with a straightforward marketing approach and the power of socially interactive and connected platforms. The crypto market has recently gained wide audience interest. As an organization looking for better reach to customers, this may be a great domain to explore for marketing.
However, as rivalry intensifies, more business owners launch innovative products to stand out through their leadership training knowledge. They realize that it is essential to employ effective strategic techniques to beat the competition.
And once you incorporate social media into your business ethics, that is achievable.
Let's examine the top 7 strategies for using social media marketing to grow your e-commerce business:
Ascertain where your customers are going and then follow them
There aren't many things that promise unlimited alternatives, but social media and digital marketing are one exception.
There is no end to the networking platforms that your company can use, from Facebook to Twitter to LinkedIn to YouTube.
The correct customer-reach channels must be chosen if social media marketing for e-commerce is to be successful. Various customer success tools are available to help you retain customers by offering a great product experience.
Discover where your clients are gathering by:
Requesting them. Sounds incredibly straightforward, but asking clients to complete a formal survey or more casually polling them on your website can yield a plethora of information.
Using exit intent popups is also quite useful in determining when customers lose interest in the website. You can use it to get a survey done at the right time using online survey tools.
Observing social media. Use a free program like Trackur or Social Mention. Use automated tools like Radian6 to find out how and where customers are talking about your business, your competition, or your target keywords for something much more powerful.
Use the statistics. Some websites, like Facebook, are open about their user statistics. Or use research from independent companies like eMarketer.
Review your competitors' backlinks, job listings, news releases, and acquire feedback, and keyword rankings frequently to see how their internet marketing is doing.
Publish Outstanding Content
The excellent content from last year won't cut it as marketers compete for their viewers' attention on social media networks, which are becoming increasingly crowded.
To stand out in 2017, Robert Allen writes in Smart Insights' 2017 E-Commerce Trends that good e-commerce marketers must develop excellent content.
So what constitutes extraordinary content?
To begin with, it's frequently not a highly targeted advertisement with a Buy Now CTA.
Sure, you might make a few purchases, but great content deserves to be bookmarked, shared, or visited again.
Consider publishing more informative material, such as product demonstration quality images and videos on Facebook and gift suggestion lists on Instagram. Using a video editor is highly beneficial in creating relevant and unique videos.
Observe what your competitors are doing
Competitive intelligence is helpful for your eCommerce business, whether starting with social media marketing or needing to step up your efforts.
Spend time doing a competitive social media assessment of your top five rivals.
Include:
The social networks they frequent
What kind of stuff do they post on social media?
The number of views, fans, and followers they have on each website
How do they use social media for particular advertising goods, services, or events?
Market Products on Social Media
Many e-commerce websites use social media to simplify the purchasing process for their customers.
1-800-Flowers has fully developed this concept. As the first e-commerce site to do so, it now offers a Facebook store that customers can use to browse and buy its merchandise.
Even though 1-800-Flowers may be an extreme example, all eCommerce websites can offer things covertly through their social media presence.
For instance, emphasize hot items or best-sellers and include a link to your website's checkout page. You may use marketing automation software that can assist in quick market reach. Although it might be more challenging than making a purchase right from the social profile, it can still be just as successful.
Retarget Your Delighted Clients
The leads you have that have previously experienced success are the best.
Utilize your preferred Customer Relationship Management (CRM) program to track your customers' purchasing patterns and send them alerts about similar products they may find interesting. You may also use NPS software to automate customer experience for existing clients.
You can also retarget website visitors who came to your store but did not make a purchase. Utilize social media to lure visitors to your website with products that catch their attention or notify them when an item they are looking at goes on sale.
Engage with clients via live video
According to Social Media Examiner, 43% of marketers intend to employ live/interactive video in their social media ads this year, up from just 14% in 2016.
One particularly moving example of a successful social media live stream is the Who is Mr. Robot campaign, which broadcasted for around 17 hours and garnered more than 1.5 million views.
Live video streaming is a fantastic method to engage with your audience, just like it enhances employee engagement.
Use task management software to help your team collaborate on client-engagement tactics.
You can connect with your audience on sites like Facebook, Twitter, Instagram, and Twitch, but again, be sure to know where they are located before you choose a platform.
You can use live videos in different ways:
Behind-the-scenes videos
Charity events
Interviews
Live coverage
Product demonstrations
Q&As
Real-time news stories
You can also consider VR options and interact with your consumers in a completely new way if you feel extremely ambitious.
Promote Special Deals on Social Media
Offer clients something they can't obtain anyplace else if you want your eCommerce firm to grow its following on the social media platform you choose.
For instance, use social media for advertising a contest.
This strategy was used by TopRank® Online Marketing last fall for one of its eCommerce clients.
TopRank advertised a Halloween competition to name the finest costume on the client's blog and Facebook fan page.
This strategy increased the number of Facebook fans and brought more visitors to the client's website.
Offer a unique item exclusively to social media fans or followers, such as free delivery or a weekly discount, as an alternative.
Additionally, you can provide breaking news that is not published anywhere else, such as announcements about upcoming product releases or a peek inside your eCommerce business operations.
Final Words
2.31 billion of the 3.42 billion internet users on the planet utilize social media.
A sizable audience is waiting for you to get in touch with them and spark their curiosity with your original offers.
The difficulty is that social media platforms are saturated with brands competing for the same customers' attention. Therefore, it has become essential to build a strong brand image in the market. You must create a personal connection with your clients for long-term collaborations, one way is to customize your invoice while sending it to them or use an invoice generator to make invoices in no time and get paid easily while keeping track of all your finances at a place.
As a result, if you don't have a solid strategy supported by data, the 77% of firms that do will outperform your outreach. The ideal long-term strategy for increasing your online store's sales is to amass a sizable, devoted following of genuinely enthusiastic customers about your offerings.
That entails projecting a persona they can relate to, producing content they like, and establishing a personal connection with them.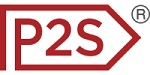 About Price2Spy
Price2Spy is an online service that provides comprehensive and suitable solutions for eCommerce professionals including; retailers, brands/manufacturers and distributors in order to stay profitable in the current competitive market conditions. If you want to learn more about what Price2Spy can do for your business, please start your 30-day free trial.