Penetration Pricing: Easy Market Entrance
It's not easy when you try to enter a new market or start selling a product or service while your competitors are already offering something similar. There are a few ways to successfully perform this task, and perhaps the most common one is by a penetration pricing strategy. Market penetration pricing is thought to be one of the easiest ways to get your share of customers, but is it that simple?
In the following paragraphs, we will define penetration pricing and offer some positive and negative examples. After that, we will answer the question is the penetration pricing a good choice for you, by listing the main advantages and disadvantages of this strategy.
What is Penetration Pricing?
Penetration pricing is a pricing strategy used by businesses to gain market share by offering a lower price for a product or service.
In this pricing strategy, businesses try to take over some of the customers by picking a price point that is on (or barely above) the profit margin. The rationale behind this move is to
get a share on the market,
create some brand loyalty,
try to generate a significant demand to utilize economies of scale,
and even to drive competitors out of the market.
Penetration pricing shouldn't be considered with the price skimming technique, as those two are opposite. While penetration pricing requires starting with the lowest price possible and then eventually raising the price after the goal is reached, the price skimming strategy consists of starting with a higher price and then lowering it over time. 
Since this pricing strategy requires price changes, it's obvious that it is very connected to dynamic pricing principles. Therefore, we recommend investigating it as well.
Penetration Pricing Strategy Examples
As we already said, penetration pricing is the common way of setting the prices and bearing in mind the rationale behind it you can already guess that it is mostly used when a company is trying to enter the market or push out competitors from the market. It is usually used by big companies since they can afford prices barely above the profit margin. This is a practice in a big variety of industries, from food and beverages, where you can find examples from Costco and Kroger implementing the penetration pricing for the organic products to streaming providers where Netflix is a perfect example of good practice.
Let's talk a bit more about Netflix. They are a great example of penetration pricing done right. Netflix started back in 1997. and 20 years later they introduced their streaming service. Today, they have 51% of streaming subscriptions in the USA. This is mostly thanks to their good service and the smart implementation of the penetration pricing strategy. They started with very low subscription fees, gradually raising the prices. Lower prices were a good reason for customers to switch from other streaming services, and once they came to Netflix, they stayed because of the quality it offers. Another successful example is Amazon, which can allow itself to over very low prices because of the economy of scale. This way, Amazon is trying to establish itself in new markets, and then push out their local competitors. Once their competitors went out of business or Amazon simply build a firm relationship with customers through its Amazon Prime service, they start to gradually raise their prices.
Although the examples from Netflix and Amazon are encouraging and in favor of this pricing strategy, it's not always that easy, and you have to be careful. If you don't do the pricing intelligence the right way and fail to understand the market, you can end up with a huge loss because of this strategy. One famous negative example is the company that created the first portable bar code reader. Even though they were aware that they offered some additional value compared to the stationary bar code readers since companies would save time, instead of going with the price skimming or even premium pricing strategy, they decided to offer their product for a rather low price. The portable bar code reader revolutionized the industry, and they were soon outrun by demand. This led to new companies appearing in the business, accommodating this demand which intensified the price competition, making it almost impossible to increase the price.

Is Market Penetration Pricing the Right Choice?
As you were able to see from our penetration pricing examples, this could be both a good and bad strategy. But would it work for you? Here are the lists of the main pros and cons of penetration pricing, to help you make your decision.
Advantages of penetration pricing
Economies of scale – using this strategy can lead to a high volume of sales that may offset the lower prices
Gaining customers – we live in a price-driven society, and offering products at lower prices will definitely bring some customers. The real trick is to keep them.
Reduce competition – if you can afford lower prices and use this to take over the customers, you can expect some of your competitors to be pushed out of the market since they can't keep up with your prices.
Penetration pricing disadvantages
Unloyal customers – low prices will always attract some bargain hunters and customers that are going to leave you as soon as you raise your prices, or another competitor appears with the lower one. However, they are not the only ones who can leave you – constantly raising the price can also enrage some customers if you don't offer some additional value.
Price wars – they happen when you lower your prices and then the competitors lower their prices as well. Then you have to lower your prices again, and this could go on and on. However, this can be overcome by using good pricing software that can help you avoid entering a price war.
Brand perception – the problem with a low price is that it could ruin your reputation and brand image. If you are trying to establish a high-quality brand with some premium products, you might want to think twice before setting an unusually low price for a product. Don't forget that consumers usually connect lower prices with lower quality. If you are a manufacturer, your brand image can also be ruined by the resellers who set the price too low, violating the MAP (Minimum Advertised Price). We recommend using Price2Spy for MAP monitoring, to avoid those situations.
Conclusion
To sum it up – penetration pricing will most likely be effective when the product is highly elastic and in markets where there is little differentiation between the two products. However, this could be a tricky strategy for some businesses. This is why we would recommend gathering some valuable data about your competitors' prices and their strategies, before making this decision. Price2Spy can help you with that. Being one of the first software for price monitoring and competitive intelligence, we have the needed experience and knowledge to help you out. Try Price2Spy for free for 30 days and see for yourself!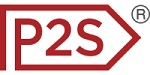 About Price2Spy
Price2Spy is an online service that provides comprehensive and suitable solutions for eCommerce professionals including; retailers, brands/manufacturers and distributors in order to stay profitable in the current competitive market conditions. If you want to learn more about what Price2Spy can do for your business, please start your 30-day free trial.