Reading Time:
5
minutes


These days internet users between 18 to 34 years old purchase through social media platforms. It means that social media is a great help to online businesses. It means that social media is essential for every eCommerce business.
What is social media eCommerce marketing?
Social media is a helpful platform for eCommerce to promote an online presence. Through some networks, an online business can get direct sales. Implementing social media marketing allows the customers to share their purchases.
Social media eCommerce marketing helps businesses to build engaged audiences. It is also an effective way to create traffic to bring in customers and eventually grow the business. However, social media marketing won't succeed without strategic techniques to follow. The strategy will guide you with the right approach to build a presence on different channels.
Social selling & commerce are under the umbrella of social media eCommerce marketing. But they differ in some ways.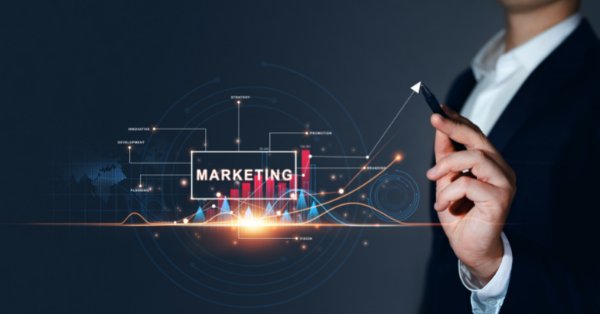 Social media eCommerce marketing involves advertising, social commerce, social selling, social customer service, community management, building brand awareness, and competitive analysis.
Social selling – it uses social media to connect and identify prospect sales.
Social commerce – selling products through Instagram Shops, Facebook Shops, Product Pins, and other online shopping solutions.
Why is social media important?
In today's modern age, social media is significant to a business to stay in the competition. That is why it is vital to use practical tools for social media marketing. It can help to boost engagement and improve online presence quickly. A marketer can connect to potential customers on different platforms, including Facebook, YouTube, Instagram, Twitter, and LinkedIn through social media.
Using social media for business is beneficial in many ways:
Helps to attract customers and build customer loyalty
Increase market reach, not only local but also international market
Helps to reduce the marketing costs
Develop brand awareness
Build customer networks and increase revenue
Steps to create an outstanding social media marketing plan for e-commerce business:
Setting goals for your social media marketing plan
As a business owner, you must define your goals to measure your efforts toward success. Implementing social media marketing trial and error. Identify the aspects you need to improve and keep motivated.
Here are some goals to integrate when creating a social media marketing strategy:
Drive brand awareness – your goal should be to reach more potential customers and get the correct lead. You will know if people see your post through likes, mentions, shares, and other signals.
Create product demands – when posting products, make sure to integrate relevant information or inspiration. When customers know your effects are beneficial and essential, they will add them to the shopping cart or post messages or comments.
Obtain leads – converting your audiences into email subscribers is the key to gaining leads. You can get leads for free through social media and build your audience.
Get sales – you can determine the number of paying customers through the revenue and the number of orders.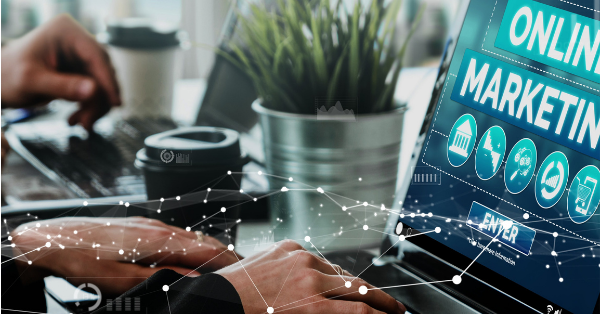 Identifying your target audiences
With marketing, it is essential to identify your target audience. It would take time to build your audience, take a step at a time. The first thing is to research your target audience, considering the psychographic and demographic data. You should also observe patterns to overview who would likely buy your products. With this, you can develop a tone and voice for your brand that resonates with your audience.
Focus on your specific niche. It would be easier to appeal to your target market than in general. Identify the places where your target audiences hang out. Blog comments will let you know about their interests. You can also do audience research on Facebook. Billions of internet users spend most of their time on this social network.
Checking the competitors' pages will help you determine what they like and who they are. Here are some factors to consider:
Location
Age
Gender
Interests
Income level
Career/Industry
Favorite apps/sites
Relationship status
Buying concerns
Motivation to buy
Social media marketing will help to identify your actual customers. Understanding everything about your target audience is essential to determining what products you must offer in the future.
Selling products directly on social media
Social media is beneficial for eCommerce marketing because it allows the business owner to promote and sell the products or services using a personal or business account. Using Facebook, Pinterest, and Instagram, they offer easy shopping solutions. For instance, Shopify and Snapchat created a social commerce tool.
Using this eCommerce solution, you can enjoy many benefits:
It is free to set up
It creates an interactive shopping experience online for customers
The conversion rates are improved because of the quick checkout process
Social media users can quickly discover your products and brands through online shopping
Coming up with content for social media
Content is significant for social media marketing. Posting positive comments and reviews from happy customers can improve your brand. Encourage your customers to tag your brand when they share videos and pictures of your products. Re-share them with your profile, and don't forget to credit the author. This way, it will build a stronger relationship between your brand and customers. It will make your brand more credible and attract potential customers.
You must post content often by sharing videos or pictures of your product as much as possible. It's an excellent way to establish a social media presence. Customers will interact with your brand if you stay visible.
Find your authentic voice & be unique
If you want to stand out in the competition, you must find your authentic voice and be unique. Set an authentic brand voice matched with brand visuals. It is the key so that potential customers will notice your brand.
Use analytics to guide your eCommerce sales
Social media analytics are essential for eCommerce. Aside from social listening and social proof, there is other analytics for social selling. Through social media, you can inform your audience about your sales plans regularly. It will help to improve your return on investments. Also, social media analytics offers a multitude of data related to eCommerce, such as:
Profile visits
Website clicks
Mentions from customers
Mentions of new campaigns and products
Click-throughs and ad offers
Employ Hashtags
Most social websites like Facebook, Twitter, and Instagram require hashtags. It helps retailers improve organic discovery by internet users searching for specific terms. But the different site has their own "hashtag etiquette." Thus, it is essential to know how to use hashtags for the platform you will use.
Conclusion
Social media has become a primary sales channel for online marketing. It is because many people spend most of their time on these platforms. Thus, social media eCommerce marketing has a goldmine to offer to many businesses. All you have to do is research the many possibilities to increase your sales using social media. eCommerce Web Design Nashik can help create your social media eCommerce marketing strategy.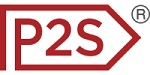 About Price2Spy
Price2Spy is an online service that provides comprehensive and suitable solutions for eCommerce professionals including; retailers, brands/manufacturers and distributors in order to stay profitable in the current competitive market conditions. If you want to learn more about what Price2Spy can do for your business, please get a personalized free demo or start your 30-day free trial.