How to Choose Effective Product Images for eCommerce Shop
Product images are arguably the most important element of any eCommerce website. If they aren't appealing, sharp, attractive, or relevant enough, your conversion rates will suffer. 
However, there's more to choosing effective product page images than simply ensuring they look nice. They need to tick several boxes if you want your shoppers to have the best possible experience with your brand. After all, if what they receive in the mail is not what they were expecting, they are not likely to make a repeat purchase. 
That being said, here are eight ways to ensure the images you choose to do their job well.  
Showcase the Benefits
Customers will want to know how a product can help them solve a certain problem. They will care about its benefits much more than they even will about its features. By focusing on what they are getting, as opposed to how an item works, you can increase the likelihood of a conversion. 
The same principle should govern your choice of product images. Whenever you can, feature an image that highlights the benefits and underlines the changes a person can expect should they invest in it. 
Take a look at Somnifix. They feature plenty of images of the product itself, but they've also added brief blurbs about the way it improves breathing and how it can impact someone's health. They also detail who the product is especially beneficial for and touch upon the mechanism. 
You can achieve the same effect very easily: all you have to do is add some copy to your product images.
Show All the Features
While benefits do trump features, there will be some products that simply demand that you display the features as well. This is especially true for electronic items or items that are more complex and that can solve more than one pain point. 
Imagine you are selling a vacuum cleaner. You want to emphasize that it's fast, easy to use, and light, but you also want to highlight that it comes with several speeds and heads or how long the cord is. 
Make sure that the images you choose add to this story and that each feature is nicely captured with a visual. Rain or Shine Golf did a great job with this, for example. They show you exactly how their launch simulator works and what you're able to monitor using it. 
This allows a golfer to understand exactly how this product will fit into their practice sessions and if they actually need to invest in it.
Show All the Relevant Angles
For a product page to be effective, it needs to be as informative as it possibly can be. You want your shoppers to know exactly what they can expect and to feel confident in their purchasing decision. 
The more images you have will thus help customers understand more about the product and determine which one they need. Note that you don't want to drown your pages in too many images: you are aiming to get that Goldilocks amount of "just right."
Consider what the product is and how many relevant angles you can show it from. For instance, if you're selling a mug, you don't need ten images. Show it from a couple of angles, and you can also throw in an "in action" shot, where you show it on a table surrounded by other items. 
On the other hand, if you are selling a phone, you will need more images. Take a look at how MI is showcasing its products. 
While there is no image carousel you can browse at your own leisure, the page does give you all the relevant angles.
Show the Entire Color Palette
If you're selling the same item in a variety of colors, make sure that you feature images for each of them. Yes, the item may be exactly the same, but customers will certainly want to see the exact shade and what it looks like on the model. 
This is especially true if you are selling clothing. Not having at least a single image for each color will certainly reduce your conversion rates. 
Here's a simple solution you can implement: Lindex shows you the same item on the same model but from a variety of angles. There are no two images that are the same. This adds to the reality of the images: some stores don't shy away from digitally changing the color of an item and essentially using the same image over and over. 
While this will require more effort on your part, it will certainly add to the credibility of your eCommerce store.
Add Some Real-Life Images
If you can, make sure you also show the product in use. You may not be able to do this for every product, but at least your hero items should be accompanied by a bit more of a realistic image. 
These images will help your customers imagine themselves using the items and see how they might fit them into their own lifestyle. They will also be able to understand sizing better or how the item is used exactly. 
Take a look at Bay Alarm Medical. They have an image that shows their alarm system being plugged in by an elderly user, and this one image goes a long way in adding to the page's persuasiveness. It's also accompanied by a bunch of product-specific images that provide additional information and help shoppers make a decision. 
Make Sure Shoppers Can Zoom In
Being able to zoom in is a key feature of effective product pages. If a customer can't see a product up close and personal, they may decide against making a purchase.
When adding the "zoom on hover" option, make sure the quality of the image is outstanding, as you want the tiniest details to be clearly visible. If all a customer gets when they zoom in is a slightly larger, blurry image, you aren't likely to see them again. 
Dress Form USA gives you a choice between hovering and zooming or clicking and zooming, which works really well. You can examine specific parts of the product and get a still image that gives you all the detail you need to understand whether the product is the right choice for your needs. 
Use the Same Format
To achieve the best possible effect, your product images also need to be cohesive. This means they need to:
be the same size and style
load at the same time
clearly be a part of the same story
Which size, layout, and style you do choose will be entirely up to you and your store's branding. How many images you load per product category page, whether they are portrait or landscape-oriented, and how much white space there is around a product all depends on your niche and target audience. Do make sure you check out what your competition is doing and run some A/B tests to validate your choices.
Timberland, for example, shows all of the products from the same category or filter on one page; the images come with a lot of white space and are all square, and there's also a readily available carousel.
This lets you compare the different items at a glance, and it's a great choice for their particular industry.
Utilize User-Generated Content
Finally, you want to ensure you also make good use of user-generated content. It can both significantly boost your conversion rates and add some more interest to your product pages. 
The best marketing is the one you can't buy. You would never be able to shoot the kinds of images your customers can, as they are going about their lives and using your products. If they've shared them on social media, ask if you can use them on your website. Or, better yet, you can enable user-generated uploads as a part of your reviews. 
This is what Gili does with great success. Their reviews are full of images shot by their satisfied customers, which show prospective buyers what a product is like in real life. 
You can add an Instagram image widget to your pages as well and showcase a variety of products proudly flaunted by your audience.
Final Thoughts
Consider these product image best practices before you add new items to your store, and test out different ways to add some more appeal to your pages. You may be surprised by how little it takes to boost your conversion rates.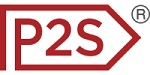 About Price2Spy
Price2Spy is an online service that provides comprehensive and suitable solutions for eCommerce professionals including; retailers, brands/manufacturers and distributors in order to stay profitable in the current competitive market conditions. If you want to learn more about what Price2Spy can do for your business, please start your 30-day free trial.