Reading Time:
5
minutes


Have you ever paused to consider the factors that make you buy the things you buy? How about those that influence your customers to purchase from you rather than your competitors?
Unlocking these data is important if you want to improve your numbers.
This is especially crucial if you're an eCommerce entrepreneur. After all, you have a very limited opportunity in connecting with your clients personally.
Instead, you will need to rely on online engagement and delivering a stellar customer experience to establish that connection.
That said, allow us to share what those factors are so that you can potentially grow your reach but also strengthen existing customer loyalty. Listed below are the different factors that influence online buying behavior.
The Target Demographic
The first factor that highly influences how your consumer behaves is the target demographic that they belong to.
What is their age? How about their sex? Where do they live and what is the prominent culture in that location?
For instance, what motivates a student to purchase something is definitely not the same principle that encourages their parents. Those who belong to an upper sector of society also have different priorities compared to those belonging to a lower socio-economic level.
Researching your target market is critical if you want to know what motivates them to spend their money.
Current Trends
Aside from the behavior patterns that come with the consumers belonging to their respective demographics, you still need to consider the current consumer trends. Is there an emerging technology?
How about the products that are making their rounds on social media? Staying on top of these trends, even if you're not planning on selling these products, will help you figure out the things that are capturing the attention of the market right now.
Accurate Product Information
Do not underestimate the power of well-written product description. At the very least, it should address all the possible questions that your target market might be curious about at a glance.
It should also create enough intrigue and motivation with strong call-to-actions and strategic writing.
Explain to your potential customers why they need your products and services. How can they improve their quality of life? How will they fit into their current routines and make things easier and more convenient.
Inaccurate details, missing information, and false promises can significantly impact not just your potential customer's impression of your product or service, but your brand in general.
This is especially critical when you have your offers posted online and your clients can easily research about them with just a few clicks.
Costs
We can probably all agree that the total cost of getting a product or service from you plays a huge role in one's purchase decision.
By total cost, we don't just mean the price of your product but the potential discounts, shipping fees, and other financial factors that come into play.
For instance, you might be offering your products and services at a slightly higher price point, but you might be partnering with a POS financing software that can boost your customer's current purchasing power. 
This can definitely sway them and encourage them to purchase from you instead.
Other Offers
Speaking of offers, are you going to provide an additional incentive to your customers as opposed to them getting the similar stuff from your competitors. For instance, if you're dealing with B2B sales, is there a chance for you to offer your products at a lower price point if they're going to place a higher order? 
Another option aside from monetary perks is the possibility of exchanging products and services.
Let's say that you're offering photography services. Are you willing to cover another company's event for free if they're going to allow you to post your ads and distribute flyers in the gig?
After all, doing so won't just increase your leads but it's going to establish your credibility as a company that's trusted by others in the industry.
Customer Experience
There are times when your customers aren't really motivated by the cost nor the perks. Sometimes, the thing that converts them from just online passersby into paying customers is the online experience that you provide.
This includes having an impressive return policy, convenient product search, and intuitive site navigation features. Customer service is indeed the backbone of providing a stellar customer experience, but we highly recommend improving your checkout process. 
Don't allow your checkout process to be too cumbersome. This is one of the main culprits of cart abandonment. Plus points if you can offer various payment methods as well.
Finally, only collect the information you need to get the product delivered to your customer, and don't forget to remind them why you're collecting these details.
Due to the rising number of cybersecurity threats, your customers will certainly find that extra step reassuring.
Personalization
Make the most of every detail you can wiggle out of your customers, though, by increasing personalization. This is one of the benefits of getting to know your clients more.
You'll be able to provide them with better personalization. This includes sending them relevant emails (and calling them by their first name), giving them exclusive deals, and refining your product recommendations.
Customers love it when you remember their preferences, especially when they don't need to repeat themselves when they have certain complaints, or you truly recognize them when they're reaching out to you through your Facebook page. 
Personalization has a way of impressing people in amazing ways and making experiences more memorable.
Social Proof
Have you ever heard about social proof? It is a psychological phenomenon that encourages people to trust (or try) something if other people have gone before them.
This is the reason why you are more likely to get new social media followers if you already have an established following.
This also means that new customers are more likely to give your brand a try if they see existing positive reviews not just on your site but elsewhere. Plus points if you can create user-generated content on your customers' personal social media accounts.
Consider them as the word-of-mouth of the digital age.
Also, keep in mind that there's no harm in having a couple of lackluster reviews. This only makes your other testimonials more believable.
That said, you still need to address them immediately.
Accessibility
Finally, don't rely on recommendations to gain new clients. Bring your brand closer to your potential customers by increasing your accessibility.
There are different ways to do so. We recommend you to start by increasing your website's search engine optimization (or SEO).
Your site should be the first one they see after searching for what they need. Making your products and services accessible through mobile (by applying mobile optimization or creating your own app) also helps significantly.
One last tip is making your eCommerce store accessible for people with disabilities, those with network connection issues, and more. Make your online shop as searchable and accessible as much as you can, and you'll ensure your business' success.
The Bottom Line
Don't get us wrong. Lead generation and conversion are complex processes that go beyond the factors we have listed above. However, by keeping the points we have shared with you in mind will definitely give you a much-needed advantage.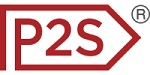 About Price2Spy
Price2Spy is an online service that provides comprehensive and suitable solutions for eCommerce professionals including; retailers, brands/manufacturers and distributors in order to stay profitable in the current competitive market conditions. If you want to learn more about what Price2Spy can do for your business, please get a personalized free demo or start your 30-day free trial.