How to Convert Leads Into Customers for Your eCommerce Store
Many organizations are unsure how to convert leads because today's clients are more selective, frugal, and aware. The short answer to this challenge is to shift your products' focus from selling to addressing problems. Customers are increasingly conducting their own research online because of constant internet availability.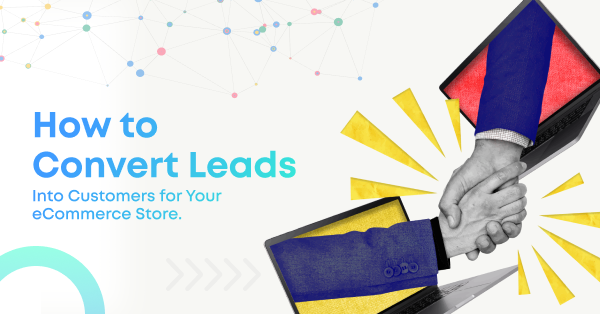 Before contacting a sales professional, the buyer has completed roughly 70 to 90 percent of the buyer's journey. According to Forrester, before ending a purchase, the average buyer engages with 11.4 pieces of content. As a result, your website is critical to the buying process. And, although all of this is fantastic, you are ultimately asking something of the customer.
Your potential consumer can make a purchase, provide contact information, or visit your store if you want to make a purchase. For best impact, every phase of the buyer journey should be well planned out in advance.
Because high-involvement purchases necessitate informed selections, your writing should be accurate, concise, and to the point to educate and empower the buyer. Images give more value to your goods and help potential customers visualize them.
To assist you to convert sales to leads, you can seek help from developers who provide services like Magento developer, and more. Here are some tips to convert your visitors into customers and you can use these recommendations to improve your website's design.
Convert Leads Into Customers for Your eCommerce Store
1. Attract the Right Traffic
You can attract the right traffic by following some simple hacks. One of the tips is to do an audit of your SEO approach. You can also ask for SEO services from any eCommerce development agency. This will be especially helpful if most of your traffic comes from search engines. You should check whether you've been targeting the wrong keywords before optimizing your content.
Tips to check the correct keyword
The keyword is related to your product
Keywords are not too generic
Keywords include buying content
2. Simple Website Design
Simplicity brings elegance and attracts everyone in real life. That's why you'll encounter a lot of "pleasant" websites that are tough to use. Keeping your website's design simple will give your users a better experience and guarantee better sales. Remember that keeping things simple doesn't mean you have to be boring. The real trick is how you combine elegance and simplicity for user-friendliness.
3. Be unique
Your product or service should be one-of-a-kind and should stand out. In other words, visitors need to see what sets them apart from the competition as soon as feasible. And make sure that you place it right. Customers won't be happy or excited to scroll down the page to understand what your store is all about. Besides, make it apparent that your free trial is longer than others. You can be confident that your visitors won't leave your site for your competitors.
4. Be Trustworthy
Did you know that 86 percent of your potential customers must first trust your website to transform into a buyer? If your website is not up to the mark, you can never expect a conversion because customers do not choose a site that doesn't look genuine. Establishing a trustworthy relationship is the first step to developing customer bonding. Knowing what makes a site reliable will help you rectify the site.
So, here are ten things that give the impression that a website is untrustworthy.
Unsecured connection
Not up-to-date.
Too many customer testimonials.
Grammatical errors and typos
No money-back guarantee
Stock images with watermarks
Unused social media account
Unclear shipping information
No return policy
5. Focus on Reviews, Seriously
Do you remember the last time you purchased something from a website? Maybe yesterday, right? You might have checked reviews right, which is the importance of reviews on your website. You can use testimonials on your site and make your site appear trustworthy. Also, make sure to prominently show verifiable reviews left by your consumers. Importing evaluations from your Google My Business page to your website is one way to accomplish this.
6. Display Testimonials
Testimonials, like reviews, play a crucial role in increasing conversions.
Here are some of the well-known facts that will give you an idea about the importance of testimonials:
When products are suggested by someone familiar, 92% of consumers are more likely to buy a product.
Even if the product is recommended by someone completely unfamiliar, 72% of customers will still buy.
88% of website visitors will still trust online testimonials
Testimonials will increase visitors by more than 58%
These are sufficient grounds to value testimonies.
Testimonials, like reviews, can be added to your website using a plugin. Testimonials widgets and strong testimonials are some plugins that you can use for WordPress.
7. Optimize Your Sales Funnel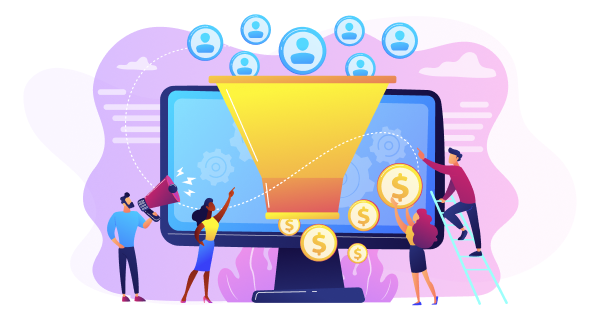 Creating a conversion target funnel in Google Analytics first will assist you in keeping track of the conversion rate of your website.
Create a personalized landing page for your offerings right now if you haven't already. Unbounce can assist you in this regard. As a result, you don't need to know how to code to create a landing page.
A/B tests your website's parts regularly.
Place your CTA buttons in the right place, making them more appealing and clickable.
8. Write Better Sales Copies
Are you one of those marketers that has trouble generating compelling sales copy? It would help if you started practicing now because it is only via effective sales copy that you can persuade visitors to take action. Fortunately, producing persuasive sales copy isn't as difficult as it may appear.
Here are a few things you can do to make your copies stand out:
Make your writing unique. Write as if you're writing to a long-time buddy.
Incorporate powerful words into your document. These are the words that make readers want to take action.
Focus on the benefits of your offer rather than the features.
9. Make Your CTA Buttons Shine
You might have an expected action the customer wants to take. And you can persuade the customer through a CTA button.
You might want them to subscribe to your emails and make a purchase or place an inquiry right. CTA's help you with that.
By the way, CTA is an acronym for "call to action."
Creating an attention-getting CTA is crucial, but it's even more important to place them correctly. Otherwise, their goal will be defeated if they are not visible enough on your website.
10. CTA Placement
It's one thing to create a compelling CTA button that gets clicked. Another option is to put them where they will be seen the most.
And if you believe that just putting it above the fold, as shown below, is enough, think again.
Why do you think that is?
Scrolling has become a way of life for today's web users. When they arrive at your website, they will immediately scroll down the page.
Scattering your CTA buttons over your page will help to increase their visibility and, as a result, boost your conversion rate.
With that in mind, here are some strategic positioning ideas for you to consider.
Above the fold
Random spots below the fold. For example, within a blog post
Sidebars
Sticky navigation bar
11. Stop Directing Visitors to Your Homepage
Don't assume that you are going to make lots of sales when you are having a large number of visitors landing on your homepage.
Or, much worse, a blank page. You want to run a Facebook ad to advertise your goods. And your goal is to sell the product to as many individuals as possible.
What would happen if you sent Facebook traffic to your homepage instead of the specific product page you want people to visit? Sales will be down. So the best thing you should do is to optimize your sales funnel by directing your visitors to a product page or a page that is more relevant and valuable for their search.
12. Go for freebies
It's simple to invite them to join your mailing list, create an account, download your app, or buy something from your website.
Giving them a cause is where the actual job is. Enjoying ideal conversion will be a pipe dream unless you address the "why should I care" query simmering in your guests' brains. This is where the use of gratis marketing comes in. Gifts and freebies were one of the oldest marketing approaches, which still works well even today!
So, what freebies can you give away?
Free trial
Free shipping
Discounts and coupons
Free consultation
Free download
Rule of Thumb: Give valuable freebies!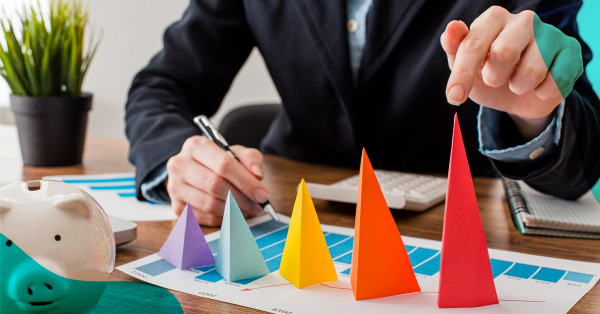 13. Segment Your Audience
Not every visitor is the same. The simple reason for this is that people differ. Preferences, hobbies, conduct, location, career, language, and devices, among other things, are all unique.
As a result, treating everyone who visits your website the same way is irresponsible. You can't provide them with the same material or recommend the same product.
If you do, your website's user engagement will suffer, but you'll also likely lose the exact people you're attempting to reach.
The benefits of audience segmentation are:
Better engagement
Reduced cart abandonment
Increased customer loyalty
Higher conversion
You can group your audience based on:
Language
Visitor type (returning or first-time)
Geolocation
Language
And more.
14. Product Recommendation Is a Must
As the name implies, product suggestion entails proposing things – or material for a publishing website – to visitors that they are likely to find useful – and valuable. Your sales will soar when you recommend products that best suit your visitors' likes and tastes.
Random products
Most viewed
Best selling
Bought together
Recently viewed
To sum it up!
Business is never a child's game. You can use these lead conversion strategies to leverage your business growth. The vast majority of visitors do not turn into customers.
First and foremost, visitors must be converted into leads and then leads into sales. Strangers can be converted into devoted consumers through appealing, nurturing, and building relationships and trust. The steps above will show you how to convert a visitor into a paying customer. Try implementing the same and let us know the result!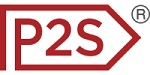 About Price2Spy
Price2Spy is an online service that provides comprehensive and suitable solutions for eCommerce professionals including; retailers, brands/manufacturers and distributors in order to stay profitable in the current competitive market conditions. If you want to learn more about what Price2Spy can do for your business, please start your 30-day free trial.