How to Start eCommerce Content Writing & Become an eCommerce Writer
eCommerce content writing involves writing authoritative content for the target customers. The main purposes of eCommerce content writing are to boost customer engagement and increase site traffic. This content also helps to improve the website's reputation and authority. It's usually done by writers who are well-versed in best SEO practices.
At times, there are business owners who write content for their websites. This is not the right way to drive business sales. Instead of letting content strategy fall flat, learn how it's done and do it correctly.
How to become an eCommerce content writer
Becoming a successful eCommerce content writer is about knowing what content resonates with potential customers. That said, you have to take time and learn what content works in your specialization and what doesn't. It's about writing compelling content and not pushy one. A well-written content should balance the role of being informative and selling a brand. Training takes time and a lot of effort as you have to learn what competitors are doing. The small differences in your approach will win the target customers.
Consistency is key to constantly producing quality content for the target clients. Though, you may face many challenges with getting adequate time to learn the whole process as a college student. You have a lot of assignments that are approaching the deadline. To balance between learning and doing your assignments on time, you may need to use the write my essay service EduBirdie. You will save time which can be utilized to learn more tips about eCommerce content writing and studying for your course. It takes time to learn new and useful strategies vital for content writing.
Some of the tips on how to become a successful eCommerce content writer include:
Learn how to use keywords
eCommerce content writing involves using certain keywords in your copy. These are words or phrases that the target audience often types into search engines to find what they are looking for. They define what your written content is all about. But you must be careful to maintain balance and not overuse some keywords. Keywords must be relevant to what the target customers are searching for.
That's what gives them a better chance of finding content among the results available on the internet. Therefore, to become a successful eCommerce content writer, you must get comfortable with the keywords. You have to be at the top with your writing skills to avoid getting penalized for keyword stuffing. It also saves you from redoing the work again and again until you meet the client's demands.
Take time and learn how to choose and use your keywords. Each eCommerce platform usually has its guidelines. Some even recommend the number of times you should use keywords in the product description. You can use more keywords for the longer writing pieces to tailor your content to specific customers.
Understand how to research the target audience
Knowing the target audience is vital before you write your content. So, you must know how to research the target audience and the whole industry. It's the only way your copy will be compelling to the customers. Before you start writing, take time and learn the needs of your potential customers.
You need to consider three components when researching the target audience. And they include demographics, behaviors, and values. The respective businesses that you are working for can provide some of the component details.
Demographics give you more details about the target customer's age range, location, habits, gender, and careers. Create an audience avatar to help you easily figure out these details.
On the other hand, the customers' behaviors entail the social media platforms they use. This will help you choose the most effective communication channel to use. It also shapes your content to a specific audience. Customer values are more of the needs that you are trying to solve. What's so important to your customers? It's only after figuring out this you will be able to write compelling content.
Learn about key pages of the website
Knowing the key pages of a website is key to becoming a successful eCommerce content writer. The website is a destination for readers, where potential customers are converted to loyal ones. For any business to build a vibrant brand, there is a need to write quality content on all pages. It acts as a guide into the sales funnel.
Some of the key pages that you should familiarize yourself with include the following;
Home page: This is the first point of contact for the audience. Ensure that it expresses the brand's personality and values, giving readers an overview of the website.
About page: On this page, you should highlight all the business values that you highly uphold. Business values create a strong connection between you and the clients.
Landing pages: These are standalone pages that are meant for particular products and services. They should be written with a call to action to lure the customers into taking the desired action.
Category pages: These pages introduce the products and services in an organized and easy way to navigate. In this case, you target visitors without knowing exactly what they will buy.
Learn how to write copy that converts
Any eCommerce content has to be written in a specific way that draws the readers' attention to buy from the business. In this case, you must use a combination of features to show how your products or services can be useful to potential customers.
In addition, the copy should be written specifically for the search engines using product descriptions. Optimize your content to meet the demands of the platform that you are using. Depending on the products or services the business deals with, the copy can be short or long. But it must be luring to compel the readers to make the desired choices.
First, check your competitor's websites to see how a copy that converts is written. A lot of training is involved in writing a copy that appeals. Mind the kind of words and phrases you use. The target readers should easily understand them without struggling to get the sense behind your writing.
Several elements that you should consider when writing your eCommerce content
Avoiding duplicate content
Just as you should avoid low-quality content, you should also avoid duplicate content for websites. Product descriptions must be unique and relevant. Copying what other websites have written in their product description will ruin your reputation. It's easier to copy appealing content from published sites. Unfortunately, this attracts hefty penalties when the original content is indexed rather than yours.
Avoid using the manufacturer's description content in your copies. There is the likelihood that other writers writing for the same product are using it. And this will be treated as plagiarism. Having short, engaging, and unique content is better than phrasing some parts of your content. It's highly advisable to use a free plagiarism checker to ensure the uniqueness and originality of your product descriptions. This valuable tool can help you identify any unintentional similarities with existing content on the web and ensure your website maintains its credibility and avoids penalties. Remember, originality is key to building trust and authority in the online world.
The audience first, google next
Getting caught in the chaos of keywords or any other rules meant to drive up the search ranking is easier. But that's not the potential customer. The potential customers are the readers and should be your primary focus. So, your content should be clear with thorough product descriptions for the products or services the business offers.
The goal of the potential customers is to get pertinent information that will drive them to make decisions in favor of the business. Give them a word picture of the merchandise so they won't have to jump off the website. Solid content builds trust and makes your brand a favorite of every customer. Online customers usually don't have the advantage of trying out the products businesses offer. Accurate descriptions allow you to be an authority on the product and services.
Customer testimonials
The target audience gains trust in the product after reading testimonials. Include reviews in your piece of writing. These success stories and comments add positivity to the content and drive sales. Customer testimonials validate the product and services to potential customers.
Every positive comment by a customer about the products can be a powerful driving force when clearly written. The products are likely to sell if other buyers are already satisfied. The content should not focus entirely on writing long pieces. Short pieces with accurate customer testimonials are highly effective in attracting lots of customers and driving your business sales.
That said, let's explore what makes this writing unique.
What makes eCommerce content writing unique
Most beginners often think that this kind of writing is just simple. They have assumptions that it simply involves writing articles about how great a product is. However, later they look for websites that write essays for you. While it's a good idea to talk about a product's greatness, eCommerce content writing's main focus is to provide information. This information is tailored to meet the needs of specific customers.
Does this mean you should refrain from writing articles about sales figures or business achievements? The answer is yes. This is different from the aim of eCommerce content writing. What is needed of you is to showcase the business's ability to be authoritative. This is the best way to build customers' confidence and trust.
In short, it's more like educational content showing potential customers that you have the required credibility. This is what convinces the buyer that your products are the best. Include all the details as specified by the client.
There are lots of eCommerce writers out there who are well-established in particular fields. To beat them, you must be versatile enough to handle different topics. You may be wondering how much eCommerce content writers earn.
How much do eCommerce content writers earn?
eCommerce is one of the booming industries now. The good thing is that not only the big brands are selling but also the new startups. You will be successful if you can write unique and great content. There are lots of beginners and intermediate writers out there who are earning money from writing quality content.
This form of writing is different from others, like blog writing. An eCommerce content writer can earn about $54 233 per year in the United States. The pay varies depending on the businesses that you are writing for. Dealing with established brands means you will be paid relatively higher than when dealing with startups. The main challenge is getting noticed with your work.
After you have learned all the necessary skills needed to be a successful eCommerce content writer, the next step is to market your writing career.
What are some of the marketing tips you can use to get more clients?
Use your social media accounts
Let potential clients know that you are ready for work. You can use different social media platforms to get more clients calling you. There is nothing wrong with letting your friends know you are available for eCommerce content writing jobs. Include your experience and the areas of your expertise on your profile.
Provide contact details for interested clients to reach out to you whenever they need your services. Choose a professional-looking photo for your accounts. Take advantage of the cover photos to display all the services that you offer. Taglines and bylines are also effective in listing the services you offer.
Build a writing portfolio
Building an eCommerce content writing portfolio is a great way to show potential clients that you can handle their work. To do this, you can either build a website from scratch or use online portfolio services to market content writing services.
It's better to build your writing portfolio using these services, especially now that you are new to this field. Write guest posts for the clients to read your content and have a feel of how your work is. Guest posts show your credibility as an eCommerce content writer. It can be about any trends in the field of your specialization.
Network with existing writers
Join a group of other existing eCommerce writers to learn what works in the field. But be careful to work with writers who will allow you to learn. While this field can be competitive, most content writers wonderfully support each.
Networking with other writers helps pick up referrals and get your business name out there. It's just simple. Start by commenting on their blocks and their social media posts. You can also connect with eCommerce writers through writing communities like social media groups.
Collect clips
Collect clips are also called guest posts. You can publish your articles on someone else's eCommerce site. This is one of the easiest ways to gather writing samples and promote your writing brand. First, choose a topic you can easily handle and select the website where you want your work to be published.
After that, submit your work for review or pitch the idea to the editor to get the article published. Whenever a client asks for samples of your work, you can give them links to the site. This is how you market your eCommerce content writing business for free. Provide a link to your website on the blog.
There are numerous advantages to becoming an eCommerce content writer. Some of the benefits include the following;
No physical boundaries of work
Are you looking for a career that has no boundaries of work? If so, you should look as far as an eCommerce content writer. With this career, you will interact with customers from all over the world without having to travel. You can comfortably work from the comfort of your zone. This is the power of technology. And it sounds good for every online writer.
All you have to do is to make sure that you write quality pieces that can attract clients to hire you. Client deadlines should be highly respected and adhered to. Great writers don't compromise with the time allocated to them. Of course, the business owners you are dealing with know exactly what should be written and when it should be submitted. Every business has deadlines for every activity if it has to benefit them fully.
Exposure to great knowledge
Every writer in this field has to engage in hours or days of research for every project. Whether you are writing for websites or any other publications, you will have to take time and plan your work. As you research, you get to learn a lot of details about online business. This could be how customers' behaviors are shifting or new trends in product designs.
With just a few years in the field, you will be good enough to handle various projects that are related to your field. And this is the power of being exposed to great knowledge online. It's a great opportunity for intellectually driven writers and those who like having new experiences.
Choose your assignments
The good thing about this career is that you can choose assignments as per the level of your expertise. This flexibility is almost impossible in other careers. There are careers where you can easily be replaced if you need help understanding certain concepts. Of course, that's how most businesses operate out there.
Suppose you have two tasks to handle, one of which is beyond your understanding. In this case, you pick what suits you and leave the other. Instead of struggling with a difficult task for hours, choose the assignments you can handle. The more you gain experience, the more you expand and refine your choices.
Improving your vocabulary
The choice of your vocabulary depends on your exposure. This doesn't necessarily mean using high language to make readers search for their dictionary. It's just using proper vocabulary to explain a process in a way that many customers can understand.
Generally, most commerce websites try to comply with readability scores. This means that their content should be easily read by even grade four students and understand what you have written. The more you get used to writing content that can be read, the more you improve your vocabulary.
Enhancing your creativity
Throughout the learning, you gain creative ideas. It's these ideas that make you more creative over time. If you can write eCommerce content and lure potential customers into buying from the business, you are communicating creatively. This is a useful skill for survival.
Creativity helps you put interesting facts or figures into your content. These facts or figures should be stated in an interesting way for the readers to feel happy when reading your piece. If readers comment positively on your work, you will likely be hired again by the same business.
There are several reasons businesses hire eCommerce content writers to handle their assignments. Every time a new business is launched, potential customers may visit the business premise, but sales are below. To avoid making losses, most businesses hire these content writers. Some of the benefits of hiring an eCommerce content writer for your business website include the following;
Quality content to drive sales
Brand building
Grabbing the limelight with social proof
Saves time and effort
Some businesses will hire you indefinitely, and others on a contract basis. That's why you need to weigh which option works for you and which doesn't. A contract basis is better as you have a good chance to deal with many clients. And this allows you to work on your knowledge base and sharpen your writing skills.
To sum it up – Becoming an eCommerce writer easily
Becoming a successful eCommerce content writer requires a lot of effort. This is a special field and not like any other field like freelancing. Specific skills and knowledge are needed to create unique and amazing content for the readers. If you follow everything discussed above, you will make it in this highly competitive field. Go for it, be willing to sacrifice, and always focus on improving your writing career.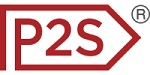 About Price2Spy
Price2Spy is an online service that provides comprehensive and suitable solutions for eCommerce professionals including; retailers, brands/manufacturers and distributors in order to stay profitable in the current competitive market conditions. If you want to learn more about what Price2Spy can do for your business, please start your 30-day free trial.