Impressions from ProLight + Sound Frankfurt 2016

Our management is back from Frankfurt from ProLight + Sound 2016 with a lot of impressions. They spent three days meeting with clients and gaining new contacts.
In three days they managed to have 30 meetings and discuss further development of both Price2Spy and cooperation with our clients.
It was interesting to be among hundreds of exhibitors and thousands of visitors, and all the sound and light effects certainly made the atmosphere more dynamic!
Apparently, the hall where drums were exhibited was the noisiest one – even louder than the hall with pianos. 🙂
Meetings were very nice, since our management got a chance to meet some clients they met last year and see what changed in the meantime.
Additionally, it was also very valuable for us to meet and shake hands with some clients for the first time.
Finally, our team came back with a large list of ideas on what features to implement into Price2Spy to help clients get the data they need easily and make Price2Spy an even better and more useful tool.
See you in 2017!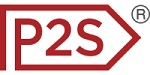 About Price2Spy
Price2Spy is an online service that provides comprehensive and suitable solutions for eCommerce professionals including; retailers, brands/manufacturers and distributors in order to stay profitable in the current competitive market conditions. If you want to learn more about what Price2Spy can do for your business, please start your 30-day free trial.