Introducing 'Price Buckets' in Price2Spy reports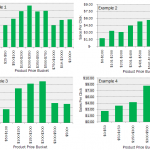 Price Buckets – New Filter on Price2Spy
Price Buckets – most recently added Price2Spy filter, an ideal feature for e-tailers wanting to focus on a particular price group and be the leaders among the competitors, offering products from that group at the lowest price.
For example – for 'Low Price' products you might want to keep your price below your competitor's, while for 'Mid-range' products you want your price to be on the upper market edge. That is where Price Buckets filters come into place – you could separately analyze two groups of products (Low Price / Mid-Range) by using Price Bucket filters in Price2Spy.
What are Price Buckets and how to use them?
Price2Spy users are familiar with a number of filters possible to apply when running pricing reports. They might filter products according to brand, supplier, category, etc.  and now even according to a price range – according to your own pricing standards.
It's pretty simple – first you need to add new Price Bucket to your Price2Spy account. You need to define the price range and label the Bucket depending on which price group it contains e.g Price Buckets containing low price products might be called 'Cheap', Low cost', 'Low price', etc. Important thing to note is that the users classify Price Buckets according to product prices on their own website, meaning that Price Buckets labelled as "Cheap" might contain products belonging to another price group at their competitors' sites.
 Why Price Buckets?
If you are an e-tailer focused on a specific price range striving to beat your competitors with the lowest price offered for the targeted group of products, Price Buckets are just the right option for you. With filtered reports enabled by Price Buckets, it is quite simple to conduct your own strategy having in mind your competitors' most recent actions concerning products from the price range which you're focusing on.
The underlying reason e-tailers use Price2Spy is monitoring competitors and analyzing their prices, actions and strategies. Analyzing competitors' price strategies across different pricing groups is the core point of Price Buckets. Using filtered reports selecting particular Price Buckets, Price2Spy users might analyze competitors' actions expeditiously and take their own strategic steps accordingly.
If you, as an online retailer, can relate to any of the above mentioned, then Price Buckets will help you achieve your business objectives!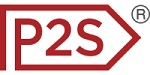 About Price2Spy
Price2Spy is an online service that provides comprehensive and suitable solutions for eCommerce professionals including; retailers, brands/manufacturers and distributors in order to stay profitable in the current competitive market conditions. If you want to learn more about what Price2Spy can do for your business, please start your 30-day free trial.