Our impressions on OMGcommerce 2015
May the 4th was a long but interesting and educative day for our team – we visited Zagreb and attended OMGcommerce 2015.
There were many interesting presentations and there was a lot to learn about everyday situations and challenges online retailers face – the speakers came from marketing agencies, software development companies, business consulting companies and so on.
Our cooperation with online retailers generally comes down to communication by email and meeting them in person was something we do not get a chance to experience very often. What we found out in Zagreb will definitely help us understand e-tailers' needs better and moreover – it has hopefully prepared us for something to come in the future – we saw our team as one of potential presenters on one such show in days to come.
As for myself personally, this was quite a valuable experience – I got a chance to do one more new thing for the very first time in my life – to visit Croatia :).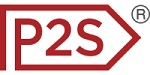 About Price2Spy
Price2Spy is an online service that provides comprehensive and suitable solutions for eCommerce professionals including; retailers, brands/manufacturers and distributors in order to stay profitable in the current competitive market conditions. If you want to learn more about what Price2Spy can do for your business, please start your 30-day free trial.