Price2Spy Team visiting Prolight + Sound 2015
On April the 16th and 17th we are visiting Prolight + Sound trade fair in Frankfurt, the leading international fair in the world of musical equipment.
We are looking forward to finally meeting face to face with our clients who we have been working with for quite some time and of course, this would be a great opportunity for us to meet potential clients as well.
If you will be there and would like to see us, shake hands and chat with us – please feel free to get in touch with us on info@price2spy.com – we will have a very busy scheduled during the 2-day visit to Frankfurt, so please hurry up ;).
Looking forward to seeing you there!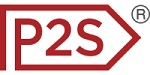 About Price2Spy
Price2Spy is an online service that provides comprehensive and suitable solutions for eCommerce professionals including; retailers, brands/manufacturers and distributors in order to stay profitable in the current competitive market conditions. If you want to learn more about what Price2Spy can do for your business, please start your 30-day free trial.