Top 10 Supply Chain Strategies for eCommerce Businesses
Supply chain management (SCM) involves the movement of products or services from suppliers to distributors. An effective SCM strategy is the most important part of a successful business. Typically, the supply chain involves the manufacturer, the distributor, the retailer, and, of course, the buyer. In eCommerce, it's crucial to take SCM seriously – it's the only way you can run a successful online business.
To excel in eCommerce, it's not enough to have a quality website with a large product catalog/portfolio and promote your products/services on social media and other platforms. You need a supply chain that will assure your customers that your products will be delivered as quickly and cost-effectively as possible while maintaining the quality of your service and preserving the integrity of your goods.
If you want to become a trusted seller and increase the number of customers and website conversions, it's imperative to improve the customer experience and ensure your business has an efficient/profitable supply chain.
SCM Strategies & Tactics
SCM encompasses the entire list of processes that turn raw materials into finished products. This includes managing information flows and distributing funds among various individuals/entities, as well as supply chain stages ending with the delivery of the finished product/service to the end consumer.
The typical participants of any supply chain are:
Producers (manufacturers or service providers) are organizations that make products or services;
Distributors (or wholesalers) are companies that take inventory in bulk from manufacturers and deliver a bundle of related products or product lines to customers;
Retailers stock inventory and sell in smaller quantities to customers in the general public;
Customers (or consumers) are individuals or organizations that purchase and use a product or service.
It's important to understand the difference between an SCM tactic and an SCM strategy:
An SCM strategy defines the company's long-term goals according to its business objectives and tools that can be used to achieve them;
An SCM tactic is a more specific activity that involves setting goals, developing options, and determining the sequence of actions that will help achieve those goals.
Simply put, an SCM strategy defines the main goals you want to achieve, whereas SCM tactics are the actions that you can use to achieve those goals.
Developing an SCM strategy will help you be clear about your main goal and ways to achieve it. Defining tactics is choosing the right path that will help you find the best solution for each objective.
Features of E-commerce Supply Chain Management
As you already know, a supply chain always starts with a producer and ends with an ultimate consumer.
As an eCommerce business owner, you may not have a direct relationship with the manufacturer (even though, your sales are not possible without one). In this case, the manufacturer's involvement in your supply chain is not so obvious. However, in any case, you want to choose a reliable manufacturer.
Supply chains typically work in two ways: product flows from manufacturers to consumers, and cash flows from ultimate consumers to suppliers and manufacturers.
In today's environment, especially in eCommerce, supply chains include software solutions and various automation tools designed to increase the efficiency of each stage.
5 Key Elements of Supply Chain Management
When developing an eCommerce supply chain strategy, there are key steps to consider as follows:
Planning. Companies collect information needed to match supply with customer and manufacturing demands and predict the future needs of their customers;
Sourcing. Business owners choose manufacturers and product suppliers who will help provide raw materials needed to meet customer needs;
Manufacturing. Raw materials and supplies are converted into finished products, tested, and packaged. This step is important for companies that manufacture or customize goods;
Delivering (logistics). The distribution process implies the movement of goods from a manufacturer to an end consumer. The company should make sure it has robust logistic capabilities and solid delivery channels to ensure timely, safe, and inexpensive delivery of products to ultimate customers. It is desirable if the logistics company employs reliable fleet management software for this;
Returning (reverse logistics). Defective or expired products, as well as non-conforming goods, can be identified at any stage. They are returned to the seller and then to the manufacturer. The company must ensure receiving returned products and properly assign refunds for customer returns or find another solution to the problem.
Each stage needs to be carefully worked out so that the company works efficiently and each customer is satisfied.
Why You Need an Efficient Supply Chain Strategy
Implementing an effective eCommerce supply chain strategy has a positive impact on your business. After all, any business owner wants to combine lower costs with the fastest production cycles. The latter concept also includes the sales cycle, starting with receiving a product from a supplier and ending with delivering the product to the ultimate customer.
Statistics show that optimizing supply chain processes increases revenue growth by up to 79%, reduces inventory by 50%, and lowers supply chain costs by 15%. These numbers are rough, but now we're going to specify some clear benefits of an efficient supply chain strategy.
Timely Delivery
Delivering goods to an end consumer is one of the most important parts of any supply chain. If you deliver your goods carefully and on time, faster and cheaper than your competitors, your eCommerce store will gain a significant competitive advantage:
The number of your satisfied customers grows, hence the number of high ratings, positive reviews, and recommendations;
The number of abandoned carts and incomplete orders decreases;
The number of repeat purchases in retail and repeat customers in B2B increases.
One important factor affecting eCommerce delivery is the location and reliability of your suppliers. Often forming the right partnerships with reliable suppliers helps improve delivery efficiency.
Reducing Costs
A sound approach to supplier selection, warehousing, order picking, and product shipping helps reduce the overall cost of supply chain maintenance. Also, the following actions can also help you succeed:
Implementing efficient information systems;
Automating warehouse operations and order management, etc.
Reducing human involvement in eCommerce operations helps avoid numerous errors/mistakes, speed up order processing, optimize work with suppliers and logistics operations, as well as reduce your company's wage costs.
Increasing Customer Satisfaction
Customer satisfaction is a very important factor in eCommerce. If you deliver goods on time and in perfect condition, your customers will always be satisfied. As a result, they will be more likely to place orders on your site and recommend it to their friends and acquaintances.
This, in turn, will be reflected in the website's position in search results. For analysis, you may want to use one of the proxy providers. For example, it can be infatica or its equivalent.
Accurate Forecasting
Using effective supply chain management tools helps you with the following processes in real-time:
Analyzing customer needs;
Evaluating your storage capacity and stock availability;
Exploring logistics options, etc.
Proper forecasting helps you increase your turnover efficiency and customer satisfaction.
Accurate Inventory Management
Effective inventory management is an important part of any business. If you can see real-time demand and inventory availability, you'll be able to avoid the following problems:
Shortages and delays in deliveries;
"Dead" stock (dead inventory or obsolete inventory);
Overdue products that cannot be returned to the supplier.
Conduct regular inventory counts, automate inventory management, and ensure rigorous accounting and control. As a result, you will always be able to meet the needs of your customers, there will always be enough warehouse space, and your turnover of funds will become more efficient.
Supply Chain and Order Fulfillment Assessment
For an existing business, strategy development begins with an assessment of the existing supply chain and the quality of order fulfillment. In doing so, the following aspects are examined:
Quality of supplier operations;
Evaluation of warehouse operations;
The efficiency of logistics operations;
Quality of interactions within the company.
Evaluate the quantitative and qualitative performance of all your SCM processes/systems and make sure you have your answers to the following questions:
How can you reduce the amount of labor in the warehouse and improve the quality of handling merchandise/orders?
How can you reduce the time and cost of delivering goods to your customers?
How can you improve inventory management to avoid unfulfilled orders?
Is it possible to increase the capacity of your warehouse by improving storage and reducing dead stock?
Additionally, assess how quickly and accurately your employees interact with suppliers, customers, the warehouse, and the logistics department.
10 Efficient Supply Chain Strategies
Every company's supply chain is different, just like the issues that emerge when evaluating performance. That's why you need to make decisions based on the specifics of your eCommerce business. There are no one-size-fits-all recipes, however, you can find some great tools that can help you implement an effective strategy.
1. Improve Your Inbound Supply Chain Efficiency
Whether you're an eCommerce-only business or a multi-channel supplier, getting goods and materials on time is critical to success.
Your efforts should be focused on ensuring that the products and materials you need arrive on time and at the lowest possible cost.
Here's a list of things to pay attention to:
Evaluate existing supply issues, including costs and complications that arise from the necessity to make corrections to documents;
Determine which suppliers are most likely to cause problems and if there is room for improvement. Otherwise, consider choosing a different vendor;
Implement information systems that can help you communicate more closely with your suppliers through EDI (electronic data interchange);
Implement programs to evaluate suppliers against your needs;
Determine which activities related to obtaining products and materials can be performed at a lower cost (e.g. availability checks, paperwork, etc.);
Examine if there are congestion and queues at unloading areas. If so, think about how you can fix the situation.
2. Reduce Delivery Time and Cost
Your customers expect deliveries to be fast and cheap (at least, the same price as your competitors). That's why you need to examine your company's efficiency and the following aspects:
Order processing speed;
Quality of order picking in the warehouse;
Logistics efficiency.
Many problems can be solved by automating warehouse operations and implementing comprehensive information systems. In some cases, it makes sense to find a different delivery service.
3. Increase the Capacity of Your Existing Warehouse
Moving to a new storage and distribution center is not always the best solution since it's associated with additional costs. Moreover, without the right layout, you'll face a lack of space, capacity, and productivity issues, no matter the area size.
Learn the basic principles of warehouse layout design, procurement planning, and performance improvement. And, quite possibly, you may get the space you need without relocating. In addition, this will also increase the order picking/handling speed and reduce the amount of "dead" stock.
4. Increase Document Accuracy and Reduce Processing Time
Implement comprehensive automation systems that reduce the human element in the creation of documents and increase the speed of processing.
Among other things, barcode systems have proven highly effective in modern warehouse systems. They allow tracking and control of any movements of goods within the warehouse, including checking the correctness of the formation of orders. Also, barcode software, in conjunction with competent management of warehouse layout, increases the speed of employees' work.
Use barcode systems for the following types of work:
Receiving, moving, and placing of goods;
Packaging, picking, and unloading;
Returns and labor tracking.
5. Improve Labor Management Efficiency
A large portion of warehouses and order distribution centers rely heavily on manual labor, which is relatively high. Try to keep costs as low as possible through automation. Where this is not possible, your strategic goal should be effective labor management.
Think about where and what changes can reduce labor costs per unit of product or order shipped.
6. Increase the Number of Orders Collected Per Day
One of the most important functions of a warehouse is order picking. The success of customer service depends on the accuracy of this type of work and the speed of order processing.
Order picking and packaging are activities where significant labor cost savings typically can't be achieved. Therefore, you will need to:
Use barcode scanners and systems;
Implement pick modules;
Use automated robotics (in large warehouses);
Automate the control of the correct collected orders.
All these actions will help you significantly accelerate the speed of work with orders and improve accuracy without increasing your staff. At the same time, it's important to understand that the choice of automation methods depends highly on the type and size of your business. Therefore, a set of actions for automation should be developed individually for each company.
7. Use Your Warehouse Space Wisely
Warehouses are costly for any company, especially when you add labor costs, storage, and handling assets. Often, maintaining warehouse space accounts for 15 to 20 percent of order value.
Increasing warehouse capacity isn't just about changing the use of space or selecting more spacious storage facilities. Research existing warehouse features considering the following aspects:
Facility layout;
Product flows;
Storage options;
Labor efficiency;
Safety;
Capacity and specifics of automation systems.
Based on collected data, you can optimize operations in a way that reduces costs per order.
8. Reduce the Cost of Shipping Overseas
The cost of shipping long distances, as well as to other countries, is a substantial part of any company's expenditures. It often exceeds the total of all other costs, aimed at fulfilling orders. The main problem here is the lack of options.
What you can do to reduce shipping costs for your customer? Here's a list of steps to follow:
Research existing solutions and rate plans. Perhaps you can use a corporate delivery system to reduce costs?
Explore offerings from various shipping services and methods to save money when working with delivery systems.
9. Try Third-Party Logistics (3PL)
When fulfilling orders, many companies tend to use their own delivery system. It would seem that this solution is the most reliable and practical. In fact, it's worth examining offers from professional couriers and logistics companies. Perhaps there are profitable options waiting for you:
In the case of several distribution centers from a third-party logistics service provider, the delivery speed may increase;
In some cases, working with a logistics service provider will be cheaper than maintaining your own delivery service.
10. Implement a New Information System
Many companies have been working with a familiar information system for years, ignoring the fact that there have long been more advanced counterparts that can help you work much more effectively.
A new information system can provide:
High-quality automation of the warehouse and interaction with other departments of the company;
Integration with information systems of suppliers, postal services, and other useful services;
An improved reporting system for effective management.
Automation of interaction with clients, improved quality of work with leads, etc.
However, it's important not just to implement a new system but to set clear goals and objectives, as well as calculate in advance if your costs are really paying off. Practice shows that more than 50% of implementations of costly new information systems fail to meet expectations.
Bottom Line
The main goal of efficient supply chain management is to be able to deliver your customer's products exactly as ordered, as fast as possible, and at a minimal cost. That's why developing an effective eCommerce supply chain strategy is critical. This way, you'll increase customer loyalty while reducing your costs, all of which will translate into significant profits for your business.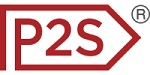 About Price2Spy
Price2Spy is an online service that provides comprehensive and suitable solutions for eCommerce professionals including; retailers, brands/manufacturers and distributors in order to stay profitable in the current competitive market conditions. If you want to learn more about what Price2Spy can do for your business, please start your 30-day free trial.