5 Steps to Increase Engagement in Your Online Business
Online presence and the importance of having a business on the Internet are becoming increasingly apparent to businesses. The ability to present yourself well online is a necessity for success in most industries. Now is the time to start building your online presence if you haven't already! Technology and customer preferences are evolving at such a rapid pace.

Your business can be found by anyone, anywhere, and anytime by having these essential components, irrespective of their size. This is the best way to keep your business operating around the clock with a virtual showroom that is open round the clock. In short, having a web presence comes with no significant downsides.

It's no secret that when customers search for products or services, they go to the Internet. According to PR Newswire, more than 97% of customers now use online media before buying products and services. Customer searches for any product or service are hitting the Internet most often, and Google Trends clearly shows this trend is increasing.

A successful online presence goes far beyond establishing a website containing your company name and contact information. These days, customer engagement is paramount to achieving business goals. Engagement is essential for social media platforms to establish a positive experience for new and potential customers and build meaningful relationships.

It is not easy to engage customers on social media, and it requires a strong content strategy, an in-depth understanding of your audience, and an output that aligns with it. But before that, go through the meaning and significance of customer engagement for your online business. 
How is Customer Engagement Defined?
The concept of customer engagement is defined as "the process of building relationships with customers to increase brand loyalty and awareness."

Among other methods, this can be accomplished through marketing campaigns, creating new content for websites and posting it, and talking to people over social media and via mobile devices and wearables.

This definition can be interpreted in many ways, but the premise remains the same. Companies seek to foster positive relationships with their clients to promote their brand, generate more sales, and provide their customers with an incredible experience.
Significance of Customer Engagement in a Customer-Centered Economy?
Source: FinancesOnline.com

Successful companies focus on customer engagement. Gallup's study revealed that customers who are fully engaged with a particular business are likely to generate 23% more revenue than customers who are less engaged. A more engaged customer means more profits for your online business, and who doesn't want that?

It cannot be underestimated how crucial it is to maintain excellent customer engagement since it builds and fosters:

Customer trust
Commitment to enhanced service
Better communication
Establish customer relationships
Foster customer loyalty
Bolster brand
Imagine you are a potential customer; you visit the website or download an app, search products or services, add products to the cart and even buy those products.

The process seems simple, right? But what if it wasn't?

Even with your best efforts, the website experience can sometimes fall short of expectations. User's sometimes unable to find what they are looking for; they get confused and go somewhere less. This action will impact your business's bottom line.

So ask some most common questions such as,

Is it easy for customers to find products?
Is the payment process simple?
Will users get online support when they need it?
As an online business owner, don't forget to put yourself in customers' shoes because this process helps you resolve common issues and foster engagement level with them.
Solid Steps to Increase Customer Engagement
You shouldn't be surprised that improving customer engagement is crucial to your online business's success. Consumer expectations are evolving every day, thanks to improved technology and faster internet speeds.

You'll lose them if you're unable to provide information on your website or if you can't answer their questions quickly. The Economist reported that 71 percent of consumers avoid a company altogether after a bad experience.

Brick-and-mortar retailers had a difficult time managing showrooms a few years ago. It typically involves the customer browsing in-store before buying online or at a competitor's lower price. The problem was huge at the time, and with mobile ordering becoming more and more popular, many believed it had put an end to brick-and-mortar shops.

In today's world, shoppers often reverse showrooming or make an offline purchase after doing research online. Now there is no wonder why more and more online business owners are investing in advanced delivery solution as they are developed to meet customers' expectations and provide them personalized experiences across all channels.

Without any further ado, let's look at some steps to increase customer engagement for your online business.
First Impression is the Last Impression so Make It Count
Getting visitors to a site is one of the most challenging tasks for marketers today. In fact, they spend a lot of money to get better engagement. For instance, landing pages need to be designed well, there needs to be a clear call-to-action, and the campaign should reflect what the visitor came from.

Regarding that statistic about mobile, we should ensure that the content is optimized for the platform. Another example we can take of how online delivery services engage customers one-on-one with live chat and provide improved customer experiences, increase conversions, and boost order volume.

Whether you are running an eCommerce or delivery business, offering a user-friendly experience has become more important than ever, and failing to meet their expectations often hurts your business's profits.
Establish Engagement with Unhappy Customers
A serious issue is customer churn. Entrepreneurs can boost their profitability by up to 125% by lowering this number. It's unfortunate that unhappy customers don't always let businesses know before they go elsewhere. Moreover, there are numerous reasons behind consumer behavior, but it will impact your business.

Each time a customer complains, 26 percent don't say a word. There's nothing they say to you. On the other hand, their family, friends, and followers on various social media sites do. They might unfollow your brand or stop doing business with you.

So, before unhappy customers leave your company for good, you should engage them. The first tip mentioned giving surveys with every transaction and enabling those channels can help you achieve this.
Deliver Personalized Customer Experience
Source: Salesforce

During the customer service process, you can easily establish a connection with your customers. You want your customers to feel engaged and looked after throughout the entire process, whether it's via email, phone, or another digital medium.

Creating an experience that is personalized for customers plays an important role here. You can do it in a variety of ways. Your customers' names and birthdays are some of the information you can use to keep in touch with them. Sending each customer a birthday email is an example.

There are many platforms you can leverage to deliver data-driven personalization at the moment and offer omnichannel experience with contextually relevant messages.
Connect with Customers on Social Media
Through social media, businesses can achieve high levels of customer engagement across the entire buyer's journey. (57%) Consumers following brands on social media are most likely to do so to learn about their products and events, according to Sprout Social. But customers also use this platform to take advantage of customer service assistance as well as make actual sales.

To get started, optimize your use of images and videos on social media. Demonstrate your products and services with these teasers. The most popular posts from your blog can even be turned into short video clips or GIFs. The last but important thing you should do is to include a call to action for your post and encourage the audience to share their reactions.

Pay attention to what your followers are saying on your social media profiles. Provide direct answers to their questions and concerns, even if you just want to let them know you heard them, and implement any necessary changes based on what you've heard.
Focus on Customer Retention
Marketers know that retaining customers is much more cost-effective than acquiring new ones. Significantly. Customers who buy from the same brand or product repeatedly spend more, spend more often, and refer the brand or product to family and friends, some of whom will also become customers.

Think of it this way; It is only after a positive experience with a brand or business that a customer will return. Engaging and satisfying customers with consistent, reliable, and fruitful interactions are the key to ensuring their loyalty to a business.

Those who feel appreciated, taken care of, and excited by new and original offers will return to brands over and over again. Here brands can consider Facebook retargeting strategies to achieve better results. A brand that engages its customers is a brand that retains its customers. It goes hand to hand, or you can say it is impossible to have either without the other.
Customer Engagement Matters A Lot
The hectic pace of today's world can make it difficult to engage with customers on social media. There's a huge volume of content being posted all the time, so it's hard to get your followers' attention.

However, getting their attention doesn't have to be impossible. Your brand can build a connection with your community by interacting with them. You can do this by understanding your audience, responding to their messages, and showing them your brand's personality.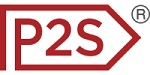 About Price2Spy
Price2Spy is an online service that provides comprehensive and suitable solutions for eCommerce professionals including; retailers, brands/manufacturers and distributors in order to stay profitable in the current competitive market conditions. If you want to learn more about what Price2Spy can do for your business, please start your 30-day free trial.