Price2Spy Attended Digitalk eCommerce Days in Zrenjanin
In Zrenjanin, Serbia, on April 20 and 21, digitalk eCommerce days were held, organized by digitalk, a small community of enthusiasts for technology, innovation, and marketing, as they like to say. However, digitalk has been introducing successful and inspiring people and their stories for over a decade through podcasts, webinars, blogs, conferences, and other networking events to the Serbian and regional public focusing on the digital space. Their goal is to learn and grow together with the regional digital community.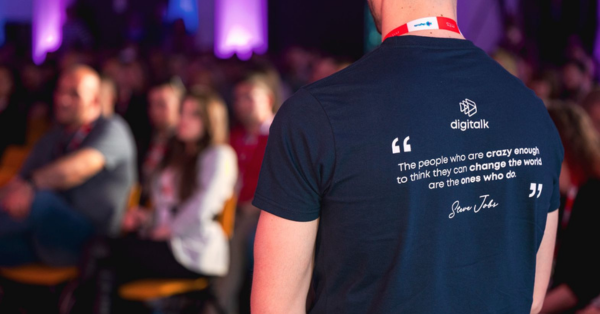 Radmila Aleksic and Tamara Bersic represented Price2Spy in Zrenjanin and attended ten speeches, two panel discussions, and five case studies, held by over 20 speakers – experienced business professionals. This event gathered around 200 people driven and willing to make changes for the better in their community and globally. All gathered to network and learn from each other and lecturers. This year's focus was on the eCommerce (r)evolution.
Price2Spy is one of the first price monitoring and repricing tools on the market. Since 2011, we keep improving and expanding the scope of services we offer. With over a decade of experience and 750 clients coming from different industries worldwide, Tamara and Radmila had a story to tell and knowledge to share with others.
Even though Price2Spy is based and developed in Serbia, most of our clients are international businesses and we had quite limited interaction with leads from Serbia in the past. However, we noticed that Serbian eCommerce is a fast-growing and evolving ecosystem, therefore we have been drawn toward the possibility of cooperation and partnership within our borders. We saw a great opportunity for networking in digitalk eCommerce days.
Tamara conveyed her impressions: "Taking part in such and similar events is the perfect opportunity to present Price2Spy and offer our solution and experience to the representatives of various industries here, which I feel was well done by both Radmila and myself as we got to speak to more than 15 companies and pitch them our services. Aside from networking, it was quite interesting to learn how ChatGPT and AI are transforming online business worldwide, as well as locally, and expectations for its future in eCommerce and marketing. Next year, digitalk could be an opportunity to make a greater impact if Price2Spy becomes a panelist or a speaker."
Radmila said: "The event was impeccably organized. Though it was hosted in a small Serbian town, it gathered the greatest professionals from the region and Europe who shared invaluable insights into how to revolutionize eCommerce both locally and globally. From a salesperson's standpoint, I would describe the conference as a great success. We had an opportunity to meet professionals from different industries, share our view of the market, and introduce Price2Spy as an important element for positioning in the eCommerce business. For us, this was a great opportunity to present our software to local companies that are still learning the benefits of investing in the eCommerce industry."
A warm recommendation to everyone who understands our language is to follow the digitalk platforms, support their effort, and join the digital community in developing digital technologies in business. We look forward to the next digitalk eCommerce days!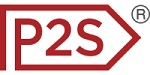 About Price2Spy
Price2Spy is an online service that provides comprehensive and suitable solutions for eCommerce professionals including; retailers, brands/manufacturers and distributors in order to stay profitable in the current competitive market conditions. If you want to learn more about what Price2Spy can do for your business, please start your 30-day free trial.