Reading Time:
2
minutes


As you already know, Price2Spy is a highly customizable tool that allows clients to adjust many features according to their needs. This is especially handy when it comes to reports. We've noticed that some of our clients are creating different reports that show prices that are below their own price and the ones that are above their own price. Since we consider this a pretty useful option, we've decided to enable it in our Price Matrix report! The new option is called Prices in relation to my price.

This will enable clients to analyze prices below their price and see those prices in a Matrix while the ones above are not shown and vice versa. There are 3 options:

Show all prices – default
Show only prices lower than mine
Show only prices more expensive than mine
But, let's explain everything in more detail.

This option is offered only to clients who have My own website defined. However, the option is applicable only to competitor websites. My own website is always equal to itself but needs to be shown in Matrix for comparison. All you need to do is visit Account settings and insert the website.
Once your website is inserted, you can proceed to the Price Matrix report.
If you select Show all prices, a regular Matrix is shown.
However, if you select Show only prices lower than mine, then only the prices that are cheaper than your price will be shown while the higher ones will be skipped.
The same applies to prices More expensive than mine.
There is one more thing to keep in mind. In order to select one of these options, you'll need to set Absolute values within the field Show prices as first, and then to click on the Percentage of a price difference (my price as a basis). 
As you can see, a whole new and more functional report is only a few clicks away! Check it out and let us know your opinion.

In case there are any additional questions, please don't hesitate to reach out to support@price2spy.com or to contact your account manager directly.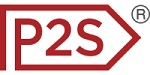 About Price2Spy
Price2Spy is an online service that provides comprehensive and suitable solutions for eCommerce professionals including; retailers, brands/manufacturers and distributors in order to stay profitable in the current competitive market conditions. If you want to learn more about what Price2Spy can do for your business, please get a personalized free demo or start your 30-day free trial.