Price2Spy introduces product search by filtering websites
Price2Spy is ending this year with a couple of more novelties, and one of them refers to the changes introduced to the My products page.

So far My Products didn't have a filter by site, meaning that you could only see the products that do have URLs from any of these websites. In order to improve your user experience, we decided to introduce product search by filtering websites.

We introduced the Site dropdown in the filters section. That further means that selecting the website from the dropdown menu should show only the products that have URLs from this site. As you can see, products are still displayed in the same way as when using the website as a keyword.

You'll also notice that the product is present as a search result multiple times if several filtered sites from one product are present.

In case you want to click on the specific product, that's still an option, and if you want to go back to the filtered page, just click on the BACK from the single product page.

We hope this will help you navigate faster in your Price2Spy account!

If you have any additional questions or comments, please feel free to write us at support@price2spy.com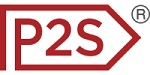 About Price2Spy
Price2Spy is an online service that provides comprehensive and suitable solutions for eCommerce professionals including; retailers, brands/manufacturers and distributors in order to stay profitable in the current competitive market conditions. If you want to learn more about what Price2Spy can do for your business, please start your 30-day free trial.