13 October 2021 - 10:29, by
Ana Popovic
, in
Price2Spy announcements
,
Comments off
Reading Time:
< 1
minute


We're here with some interesting news for Price2Spy clients who are using both Automatch and API!

As you know, Automatch is a continuous process, constantly looking for new matches on competitor sites. This also means, that our clients, who are promoting/rejecting Automatch URL candidates themselves should be periodically checking for new Automatch URL candidates.
So far, the only way this could be done was to loop through all products, and check if there are new Automatch URLs for that particular product – which, if you have a high number of products is highly inefficient.

Some of our clients have pointed out this fact, so we have developed a new method in Price2Spy API – getMultipleAutomatchURLs – which will get you Automatch URLs for all products which fulfill the (optional) search criteria.

Product search criteria are standard, and just like for any other Price2Spy operation, you can filter products by:
– Name
– internal ID / SKU
– Metadata (Brand, Category, Supplier, or any other Metadata field)
– Any of the Custom Product Fields
– URL

If you will be checking for new Automatch URLs periodically, then it would make sense to use the following (optional) parameters – relating to the date when Automatch URL was established:
– dateAutomatchFrom
– dateAutomatchTo

We invite you to also check our latest API documentation at: https://www.price2spy.com/en/api/documentation.html

As always, in case of some additional questions, you can always contact us at info@price2spy.com

Happy Automatching!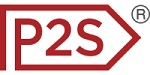 About Price2Spy
Price2Spy is an online service that provides comprehensive and suitable solutions for eCommerce professionals including; retailers, brands/manufacturers and distributors in order to stay profitable in the current competitive market conditions. If you want to learn more about what Price2Spy can do for your business, please get a personalized free demo or start your 30-day free trial.