G2 Fall 2022 Results Confirm the Success of Price2Spy Business
Thanks to our clients who rated our performance and reviewed our services, we managed to stay at the top of the list of trending pricing software once again. As one of the software pioneers in price optimization for the eCommerce world, it has been challenging to stay at the top of the market for more than ten years.

If you haven't contributed to our G2 profile yet, feel free to visit it and review our tool.
We have been Momentum Leaders for Pricing since summer 2021. Along with our three competitors, our social, web, employee, and review data have been deemed influential in our companies' momentum for the fall quadrant. Price2Spy's score for this report increased compared to G2 Summer Report 2022.
We confidently defended our leader's position in the G2 Grid Reports, which represent the democratic voice of real software users. G2 rated Price2Spy as a leader in the brand protection and pricing software categories.
Different kinds of G2 reports are Relationship Index Reports based on the quality of support, the ease of doing business with the company, and the likelihood of recommending data. For this quadrant, Price2Spy is a leader in the brand protection relationship index while taking second place in the pricing relationship index.
We are grateful for our worldwide client base, who value our effort and support us throughout the years. We promise to keep up the good work!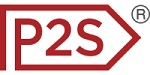 About Price2Spy
Price2Spy is an online service that provides comprehensive and suitable solutions for eCommerce professionals including; retailers, brands/manufacturers and distributors in order to stay profitable in the current competitive market conditions. If you want to learn more about what Price2Spy can do for your business, please start your 30-day free trial.