Pricing Software & Brand Protection Leader | G2 Fall 2023
We worked hard during the summer and managed to maintain our leading position in the market. We are recognized again by the G2 platform thanks to our users and loyal clients who share their impressions about Price2Spy pricing software.
We are proud to be the retail pricing software leader for fall 2023. Our team is continuously working on updating and improving tools following clients' needs and industry conditions. During the previous quarter, we launched a new feature already highly utilized by our clients and extremely beneficial for their businesses. Namely, Price2Spy enabled integration with Google Analytics 4, which provides cross-referencing and analyzing multiple data sets for more accurate data-driven decisions. This feature is still in the beta testing phase, meaning it remains free until fully released. Don't miss trying it out while we work on further software upgrades.
We enter the third quartile as the pricing software and brand protection leader. Pricing software leaders define, manage, and analyze the best pricing strategies, as well as, provide data analysis functionality. According to G2 standards, Price2Spy is one of the best in monitoring online product and pricing information, including a database of resellers or third-party sellers, identifying MAP violations, and delivering the feature to enforce pricing policies. Whether you are an online retailer, brand, or distributor, our tool can automate many processes and help you outsmart your competitors.
Once again, thanks to all our clients worldwide who trusted our pricing software. Until the winter G2 report!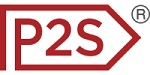 About Price2Spy
Price2Spy is an online service that provides comprehensive and suitable solutions for eCommerce professionals including; retailers, brands/manufacturers and distributors in order to stay profitable in the current competitive market conditions. If you want to learn more about what Price2Spy can do for your business, please start your 30-day free trial.