Help Center is Live
We are thrilled to inform you that we launched the Help Center available for subscribers and free trial users of the Price2Spy tool.
What to Expect?
A variety of content is available at your glance. We collected informative and helpful materials. All the articles are prepared by Price2Spy's most experienced account managers, who communicate daily with our clients and are familiar with the obstacles our clients' businesses face and all the suggestions they have regarding our tool. So far, the content is divided into seven sections, some of which provide details about how to get started quickly, how our monthly pricing works, and how your account works, some of which provide thorough explanations of all the reports and all the features Price2Spy offers.
How to Access Help Center?
The Help Center is accessible through the Price2Spy App. You will notice the Help Center in the lower left corner that takes you to the central hub, but all the material is available through chat as well. By clicking on the red icon in the lower right corner, you will access the helpful material, read the Price2Spy news, and reach out to your account manager directly.
No matter which path you choose, you will be able to see all the articles available and search through the Help Center by typing the terms you are interested in.
We'd like to invite you to engage with the content and provide your feedback, this will mean a lot as we plan to continuously improve the existing articles and add new content per your request. You will notice emojis at the end of each article, make sure to click on the one that most precisely describes your experience with the certain material we provided.
If you haven't yet, check out our hub and let us know if there is anything you'd like to read about that we haven't covered yet. Regular maintenance is something we aim for therefore feel free to let us know what we can do better. We hope you find the Help Center valuable!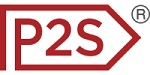 About Price2Spy
Price2Spy is an online service that provides comprehensive and suitable solutions for eCommerce professionals including; retailers, brands/manufacturers and distributors in order to stay profitable in the current competitive market conditions. If you want to learn more about what Price2Spy can do for your business, please start your 30-day free trial.