Price2Spy enables the Dark mode!
Dark mode has certainly been one of the most popular features in the last few years. There is almost no application in which it is not possible to turn on dark mode, and as it seems, users are more than satisfied with it. Price2Spy did not have that option until now, so we are very happy to inform you that dark mode is now available!

Why is Dark mode so popular? 
First of all, by changing the colors on the screen you lessen the strain on the eyes, the readability is increased, and even the battery of your device lasts longer. This is very important in situations that require a long stay in front of the screen, as well as very concentrated reading, or following numbers. This is exactly what you, our users, face every day. We understand that you want to analyze your reports in detail and that sometimes can take time, so we decided to help you by introducing Dark mode.

How to enable Dark mode?
The user interface can be turned into Dark mode very easily. The setting that enables it, in the form of a toggle switch, is located in the main header, between the user's name and notification section.

When clicked, it shifts the app into dark mode. Dark mode will stay turned on for every user
individually until it is turned off manually (even if the user logs out). In other words, if, for example, 3 users have account access, each of them will have to set the dark mode individually.

We hope this will make our app easier to use.

We are waiting for your impressions!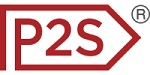 About Price2Spy
Price2Spy is an online service that provides comprehensive and suitable solutions for eCommerce professionals including; retailers, brands/manufacturers and distributors in order to stay profitable in the current competitive market conditions. If you want to learn more about what Price2Spy can do for your business, please start your 30-day free trial.