Reading Time:
2
minutes


You, as our clients, are already accustomed to the fact that very often you can expect novelties from Price2Spy. These innovations mainly concern new features or improvements to existing ones. Therefore, most of you use some of our additional fields which makes us very happy. 

Now it's time to introduce another improvement, and that is capturing image URLs!

You know that Price2Spy is able to capture many things on a website, and from now on that applies to images as well.

Let's show you briefly how you can activate this option in your account.

Please note that this option is not automatically available. In case you want to enable it, please get in touch with your account manager and they will make the necessary changes in the admin part of your account, which will allow you to proceed with the next steps.

Once you enter your account, you should visit Account settings – Account settings – Show image
2. Once you fulfill the first step, the changes will be visible on the Product page
In the Settings part, you'll be able to select Image url 1, Image url 2, and Image url 3 fields, and click on Apply Columns in order to apply the changes. 
3. Another way of seeing the captured image URLs is by clicking directly on the website name on the Product page
We hope we've clarified to you how to use this additional field. In case you have any additional questions, feel free to contact us at info@price2spy.com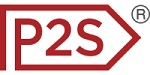 About Price2Spy
Price2Spy is an online service that provides comprehensive and suitable solutions for eCommerce professionals including; retailers, brands/manufacturers and distributors in order to stay profitable in the current competitive market conditions. If you want to learn more about what Price2Spy can do for your business, please get a personalized free demo or start your 30-day free trial.