Price2Spy – the Pricing Leader in G2 Winter 2023 Report
The G2 Winter 2023 Report verified our business's success third year in a row. Thanks to the Price2Spy clients, long-term loyal, and those who have recently placed their trust in us, all-size from all kinds of industries worldwide testify about the power and reliability of our pricing software.
Over the years, with more than 750 clients, the Price2Spy tool has proven its reputation as one of the most flexible and affordable eCommerce pricing software in the market. Along with our greatest competitors, we remain in the leader's quadrant quarter after quarter.
Price2Spy maintained its position in the leader's quadrant for the following reports:
Grid® Report for Brand Protection
Momentum Grid® Report for Brand Protection
Grid® Report for Pricing
Grid® Report for Retail Pricing
Momentum Grid® Report for Pricing
G2 badges are earned based on real-user ratings rather than the subjective opinion of one analyst. We are thrilled to say that we successfully keep collecting badges. You can look back at the summary of the G2 Fall 2022 report here.
We are especially proud to emphasize our high Relationship Index score for Pricing and Brand Protection, meaning the ease of doing business with and quality of the Price2Spy support, as well as the Pricing Usability Index, reflecting the ease of use and administration.
If you are our current client or have used Price2Spy services before, we invite you to visit our G2 profile and contribute. Feel free to leave a review, and share your experience with others. We are looking forward to the 2023 business year. With all the upgrading we plan to implement, we hope to successfully grow our client's businesses and expand our client base.
Happy holidays to you all, and let's grow together in the new year!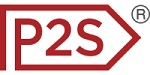 About Price2Spy
Price2Spy is an online service that provides comprehensive and suitable solutions for eCommerce professionals including; retailers, brands/manufacturers and distributors in order to stay profitable in the current competitive market conditions. If you want to learn more about what Price2Spy can do for your business, please start your 30-day free trial.