Price2Spy Training event: Limited Support will be provided on January 18th
As you probably remember, a couple of months ago, we informed you that Price2Spy became a part of the TSS company. It was an important milestone for us, so we are still in the process of implementing all the necessary changes. The period that's behind us has passed in the intensive training of our top management, and now it's time for the company-wide training event.
The company-wide training event will take place on Wednesday, January 18th, 2023. Therefore, Price2Spy limited support will be offered for urgent matters, and you may expect slightly delayed answers.
However, the Price2Spy app will be completely accessible and will work as usual.
We thank you in advance for your patience and understanding!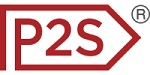 About Price2Spy
Price2Spy is an online service that provides comprehensive and suitable solutions for eCommerce professionals including; retailers, brands/manufacturers and distributors in order to stay profitable in the current competitive market conditions. If you want to learn more about what Price2Spy can do for your business, please start your 30-day free trial.