Price2Spy Enables Vertical Zoom in All Charted Reports and Widgets
Vertical zoom, which allows charted data to be monitored on reports and widgets more closely, is now available for all widgets and reports that are displayed in this manner.
This feature was previously available for the Current price index report and widget, and also for the Product history chart on the product details page.
However, some of you suggested that it would be useful to implement it on other reports and widgets as well, so we decided to proceed accordingly.
Reports that have the vertical zoom now are:
Product head-to-head comparison
Price change dynamics
Website head-to-head comparison – historical
Metadata comparison
Targeted price – efficiency chart
And the following widgets:
Metadata comparison
Multiple Products From the Same Site
Product head-to-head comparison

As always, Price2Spy is open to client suggestions and ideas, especially when we can all benefit from it. Please don't hesitate to share your suggestions – it might help you and many other clients.
In case you have any additional questions, we invite you to reach us out on support@price2spy.com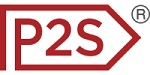 About Price2Spy
Price2Spy is an online service that provides comprehensive and suitable solutions for eCommerce professionals including; retailers, brands/manufacturers and distributors in order to stay profitable in the current competitive market conditions. If you want to learn more about what Price2Spy can do for your business, please start your 30-day free trial.