Price2Spy Is Pricing Software Leader | G2 Summer 2023
We are ready for well-deserved summer vacations for the entire Price2Spy crew. We stopped counting how many times in a row Price2Spy is one of the leading pricing software in the industry.
In the second quadrant of 2023, we collected 11 badges for the best relationship, best support, and easiest to do business with across different reports and categories. However, the most important is that Users Love Us. We have proudly worn this G2 badge for years. That we would deserve a new one in every quadrant, we have been listening to our users' feedback for 12 years. That is why our pricing software is highly customizable, and our support is one of the best you can get. If you doubt this, check out our clients' testimonials.
We always admit fierce competition in the industry and give credit to the best of the best. It has been tough maintaining in the leaders' quadrant for every category we are listed in. Here is the outcome of our latest efforts:
High performer for Summer 2023 in Retail Pricing and Brand Protection categories
Price2Spy software has high customer satisfaction scores across all three categories. One of our clients says when asked what they like the best about Price2Spy: "The software is well-developed from a market perspective. All functions are there. But most importantly, Price2Spy's support is very fast and knowledgeable. The company has an agile way of dealing with any questions or errors in a quick way."
However, we are happy to be aware of the room for improvements, thanks to the G2 platform and its quadrant reports. We invite our clients to share experiences and impressions of our pricing software with others on our G2 profile. The Price2Spy team appreciates feedback.
Enjoy summer!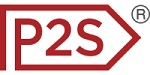 About Price2Spy
Price2Spy is an online service that provides comprehensive and suitable solutions for eCommerce professionals including; retailers, brands/manufacturers and distributors in order to stay profitable in the current competitive market conditions. If you want to learn more about what Price2Spy can do for your business, please start your 30-day free trial.