The Anatomy of a Successful E-Commerce Store
With an increase in the number of people buying online, more brick-and-mortar stores are going digital. It is estimated that there will be over 2.14 billion global digital buyers in 2021. And with 24 million retailers selling online already, the first-mover advantage is no more applicable to businesses wanting to go digital today.

And the e-commerce industry is now vested in making the online shopping experience smooth and easy. 88% of online shoppers would not return to a website after a bad user experience. Hence, a top-notch user experience (UX) is now a necessity to grow in the e-commerce space.

But aesthetics and user interface (UI) are also crucial to the decision-making process of the customer today. 93% of the consumers believe visual appearance is the deciding factor in whether or not they make the purchase.

A recent study by Forrester found that a well-designed UI could raise your website conversion rate by up to 200%. So, given that user experience, aesthetics, and website functionalities are critical to e-commerce stores, what does a successful e-commerce store look like?
Characteristics of a Successful E-commerce Store
1. Visually Appealing Design
What happens when you enter an untidy offline store? Will you be more inclined to buy? Of course not. Visuals, just like an offline store, build brand credibility in the eyes of the customer.

Moreover, they influence the purchase decision significantly. Whether it is color choice or layout, graphics, or good product photography, you must thoroughly plan everything design-related before implementation. Make sure to also use a Figma iPhone mockup to see whether your final design works properly for mobile users as well.

Factors like layouts that consider natural eye movements, contrasting colors, branding collaterals, image formats, and minimum distractions can make a striking difference. Different fonts also affect your consumer-purchase psychology.

For example, check out Skullcandy's homepage.
Check out this article to learn how to design a visually appealing e-commerce website.

2. SEO-Friendly
An SEO-friendly website will help you rank higher on search engines. Ranking high is important because it directly contributes to growth as only 0.78% of Google users click on results from the 2nd page. Moreover, 37.5% of all traffic to e-commerce sites comes from search engines.

Therefore, having an SEO-friendly website for your business is crucial.

Since it also helps brands target niche customers, it is the most effective way to boost sales. Brands gain trust and credibility with effective SEO. It also helps improve the overall user experience.

While SEO is crucial, it requires at least 4-6 months to show results. Hence, you should invest in SEO as soon as you start building or marketing your website.

Read this ultimate guide to e-commerce SEO.

3. Conversion-Optimized
On average, only 1.94% of e-commerce website visits convert into a purchase. Hence it is imperative to work on making your website conversion-friendly.

Be it buying a product or signing up for the newsletter – an optimized website makes the user take the necessary actions that you want. Do the following things to make your website conversion-friendly.

Simple, Straightforward CTAs
Call to Action (CTA) is telling the customer what they can do next. Use subtle design elements to draw the user's attention towards taking tangible actions on your website. Creating effective CTAs is an art and requires rigorous research and creative efforts. Learn how to write CTAs that show results.

Direct, Informative Content
Content is a vital part of your e-commerce website. Your content directly represents your brands and speaks of your product quality. So write content that adds value to the overall shopping experience. Avoid being too salesy. To-the-point descriptions and crisp, compelling copy helps!

Timely Discounts and Offers
Sales, discount offers, promotional events, and daily deals often show drastic results. Creating urgencies and compelling offers nudge the customer to take action sooner than otherwise. Read this interesting article on how to use compelling discounts to boost sales.

You can also offer unique discounts to each customer. Customers like to be valued –– when they see brands paying personal attention to them. 80% of shoppers are more likely to buy from a company that offers personalized experiences.

Personalized Recommendations
Recommending products according to the user search history is a common practice in the e-commerce industry today. While most customers recognize that recommendations are not personal, they still buy more products from the recommendations tab because it makes them feel valuable.

Research suggests that online retail browsers who engaged with a recommended product had a 70% higher conversion rate during that session.

You can also go a notch higher by sending personalized recommendations and offers over mail along with substantial discounts.

Product videos give a detailed understanding of how the product looks. They show the video functions in action. 72% of consumers prefer video to learn about a product or service.

When users engage with a video, they stay longer on your webpage. When users spend more time on your website, they are more likely to make a purchase. And as a result of increased session duration, Google will rank your page higher.

Hence, adding videos to your e-commerce website impacts several parameters of a successful e-commerce store.

Read this article to know how to make great product videos.
How To Build A Website That Caters To All The Above Mentioned Factors
A long list like the one above might make you think website building is quite complex and out of your reach. Fortunately, developing an appealing, responsive, and fully-functioning website is not that complicated as plenty of SEO-friendly website builders like Webflow enable you to design elaborate, professional websites in a no-code, visual environment. Another website that is a global leader webflow agency is Veza Digital, so make sure to check it out as well.

4. Easy & Transparent Checkout
Customers shop online since it is more convenient than going out. So, paying attention to the ease of payment is crucial for every e-commerce entrepreneur.

It is critical that checkout does not lag, sends a confirmation OTP immediately, and does not require the user to provide unnecessary information. Sometimes, it is easier for the user to buy the product from another website than to waste time making the payment.

Hence, you must ensure that your website offers easy checkout along with several payment options. Check out Nike's checkout page below.

High extra costs are another top reason why 49% of shoppers abandon carts. Hence, keeping commissions lower and maintaining transparency adds to your e-commerce sales.
You must also add options like Add to cart, Wish Lists, View, and Edit Cart to your checkout process to enhance the shopping experience.

Read these tips to create a user-friendly checkout experience for your users.

5. Security & PCI Compliance
With increased data and security breaches, consumers are becoming more cautious. It is not just about their credit card details being stolen but also identity theft and more. Keep in mind that you are storing personal data belonging to thousands of users, and its safety is your responsibility.

Hence, your website should make the user feel secure and must have top-notch security. Your website must have an SSL certificate along with being PCI compliant. PCI compliance is a must to accept credit cards.

This way you can enhance your website security and keep your users worry-free.

Here are a few more ways to keep your website secure from potential hackers.

6. Smooth Navigation & Speed
New industry speed benchmarks are pretty high. If page loading times change from 1 second to 3 seconds, bounce rates on mobile sites increase by 32%.

Bounce rates measure the percentage of visitors who enter the site and leave without browsing through other pages of your website for a longer time. Hence, speed is crucial to make users stay longer on your website.

Check out this article to improve your website speed significantly.

Smooth website navigation enables users to find what they are looking for easily. You can make navigation easy by building clear product categories, designing a user-friendly menu, or leverage breadcrumb navigation.

Using breadcrumb navigation –– the user can backtrack their activity within products, subcategories, and categories without hitting the back button on their browser. It helps consumers navigate through their purchase trajectory and select their favorite products more effectively.

Adding the search bar to your website also helps customers reach their desired page easily. 68% of shoppers would not return to a site that provided a poor search experience. Therefore, a search bar increases sales and boosts customer experience.
7. Responsive Web Design
In 2021, mobile e-commerce is expected to account for 72.9% of all retail e-commerce, up from 58.9% in 2017. Shopping on mobile apps is picking up exponentially. Mobile-friendly website design is crucial to surviving the cut-throat competition emerging in the e-commerce industry.

Your website must adapt to all kinds of devices to make the shopping experience user-friendly. And responsive website design does just that. Responsive design optimizes the image and text according to the screen. And it also enhances the browsing experience differently for different screens.

Responsive website designs lead users to spend more time on your website. Longer session time helps you rank higher on Google.

Learn how to make your website adapt to all screen sizes.
8. Make sure you're reaching as many potential customers as possible
Close to 10% of the world's population has some form of disability. Yet, only 3% of websites are configured in a way that will allow said users to fully access them. The disabled community's buying power is half a trillion dollars… Shopify and Squarespace do not offer any built-in accessibility elements, meaning that without intervention your online store is inaccessible to people with disabilities and at risk of web accessibility lawsuits. So, you can remediate your site manually; either yourself or by outsourcing it to a professional. Alternatively, you can integrate with a solution such as accessiBe. Through automation and AI, you can see to it that your site will become Shopify and Squaresapce ADA compliant .

8. Solid Social Proof
Case studies, product reviews, trust badges, testimonials, and social media shoutouts together form social proof. Social proof is borrowing third-party influence to please potential customers.

79% of consumers say they trust the reviews they read online as much as personal recommendations.

Trust badges (such as logos from well-known payment services like PayPal) add to the credibility of your business and can give you an edge over competitors.

Read this article to find different ways of adding effective social proof to your website.

9. Satisfactory Post Purchase Treatment
Customer retention is essential to e-commerce success. When the conversion journey ends, the retention journey starts. Customers expect quality treatment even after the purchase. And so, post-purchase care is paramount to retention.

Hence, every e-commerce website should check in on its customers regularly. You should send out emails requesting product reviews and testimonials, sending loyalty discounts, and value-packed content newsletters to retain customers effectively.

Besides social media and live chat, leveraging email as a medium for timely customer support is also an effective way to provide post-purchase treatment. After all, fast and helpful omnichannel contact center speaks volumes about the credibility of your brand.
Summary
Building a successful e-commerce store involves considering several influencing factors. Whether it is design, navigation, SEO, or more –– your competition is probably leveraging them all. Take the necessary steps now to remain in sync with the e-commerce trends.

Make sure you consider keeping a check on all these elements to build a profitable e-commerce store successfully. It is even easier to build and run successful e-commerce websites given the number of no-code building solutions available in the market today.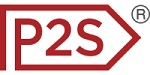 About Price2Spy
Price2Spy is an online service that provides comprehensive and suitable solutions for eCommerce professionals including; retailers, brands/manufacturers and distributors in order to stay profitable in the current competitive market conditions. If you want to learn more about what Price2Spy can do for your business, please start your 30-day free trial.