Price2Spy attended Digital Commerce Summit 2023
On March 23rd, 2023, our team attended Digital Commerce Summit 2023 in Ljubljana, Slovenia. Misa Krunic, CEO of Price2Spy, and Miljana Miletic Miljus, Sales Supervisor, shared their impressions.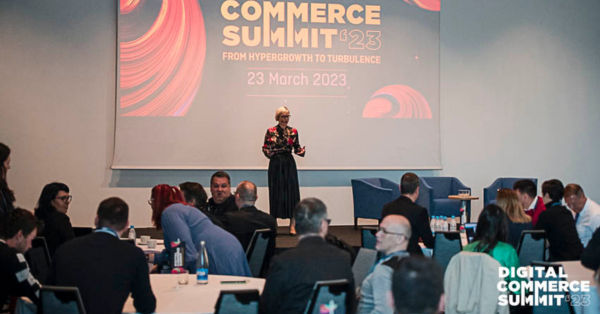 The first Digital Commerce Summit: No Borders Challenge was held in March 2022, organized by PLANETGV. Since then, this summit gathering commerce professionals from the region who share best practices and network to learn from each other and partner up to accelerate global challenges.
This year's conference was attended by about fifty participants, mostly representatives of Slovenian companies, but also visitors from other Eastern European countries. The CEO of Price2Spy, Misha Krunic, shared his impressions and pointed out the most valuable speeches for our business: "Overall the conference was organized very well. The hosts were kind and accommodating. The event speakers selflessly shared knowledge from their fields that are important for the growth and development of our business."
Misha highlighted two speeches important for understanding today's hot business topics. Dirk Cohausz, a Partner and Director from BCG X, Berlin, lectured about how to use AI in day-to-day business operations. Robert Petkovic, the Web Analyst from the Promedia group, covered a crucial topic of how to transition from Universal Analytics to GA4. Many businesses struggle with the transition and are skeptical about Google Analytics 4, therefore, Rober's thorough lecture broke prejudices by pointing to the most important differences. On the other hand, Price2Spy has been preparing for a long time and transitioning carefully and successfully. We even already introduced Google Analytics 4 Integration to our clients.
Valentina Djordjevic, Head of Data and Innovation from Things Solver, shared her knowledge on segmentation and personalization in eCommerce. Two more ladies made a big impression on our CEO with their speeches and experience in the industry. Melisa Cakir Suskun, VP of Account Management from Segmentify, and Dr. Nina Angelovska, Business Development Manager from Ananas.
Our sales supervisor, Miljana Miletic Miljus says: "The Conference was a success from my perspective, coming from the sales team. The networking was amazing. We acquired leads, met such professionals, listened to great speeches, and represented Price2Spy in a region. We hope for greater influence on the Slovenian market and more Slovenian clients. Ljubljana is a tame city with delicious coffee and croissants, all the recommendations to all digital commerce businesses."
To get an even better impression of the event, take a look at the photo gallery from this year's conference – gallery 2023. You might recognize some familiar faces and brands.
As PLANETGV states, knowledge multiplies when shared! Price2Spy appreciates hospitality and professionalism and looks forward to the next conference.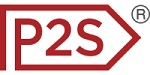 About Price2Spy
Price2Spy is an online service that provides comprehensive and suitable solutions for eCommerce professionals including; retailers, brands/manufacturers and distributors in order to stay profitable in the current competitive market conditions. If you want to learn more about what Price2Spy can do for your business, please start your 30-day free trial.